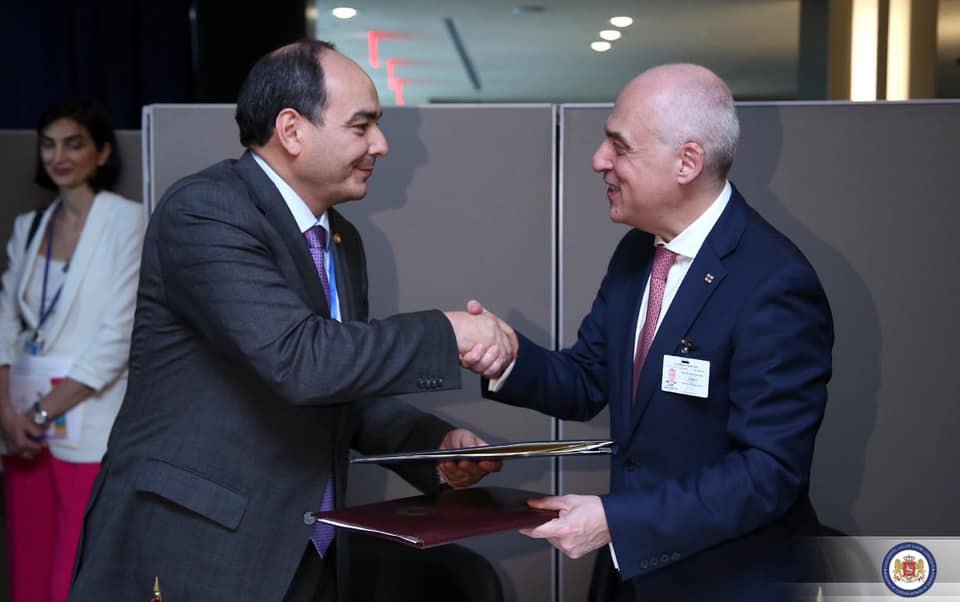 Georgian and Paraguayan Foreign Ministers signed Agreement on Visa-Free Travel
On the sidelines of the 74th session of the UN General Assembly, Georgian Foreign Minister David Zalkaliani met with Paraguayan Foreign Minister Antonio Rivas Palacios. The Ministers signed Agreement on Visa-Free Travel for Holders of Ordinary Passports of Georgia and Paraguay.
According to the Ministers, the Agreement will promote the development of people-to-people contacts, tourism and business between the two countries. The sides also expressed close interest in further developing trade-economic contacts and agricultural cooperation.
The Ministers expressed their readiness to further contribute to the exchange of high-level visits and the intensification of communication in this regard.