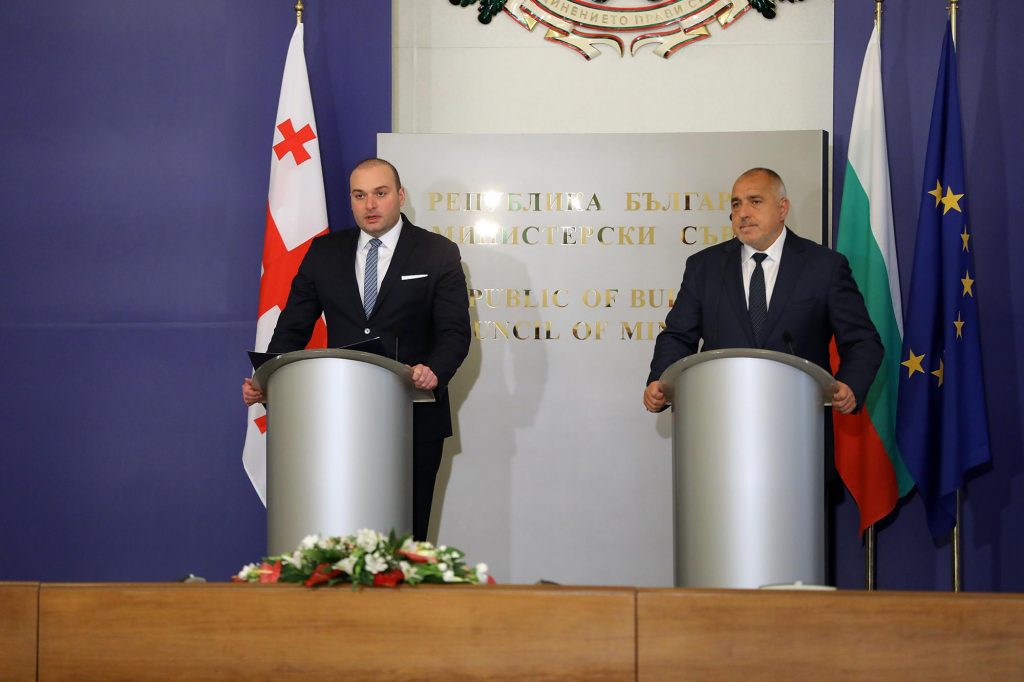 Georgian and Bulgarian Prime Ministers meet in Sofia
Georgia and Bulgaria have a long history of traditionally tight and friendly relations – Mamuka Bakhtadze, Georgian Prime Minister said after the meeting with his Bulgarian colleague Boyko Metodiev Borisov in Sofia, Bulgaria.
According to PM, Petritsoni Monastery of the 11th century was a clear symbol of cultural and historic ties between Georgia and Bulgaria. "Today, we agreed to strengthen this positive tendency by ensuring favorable conditions for the development of relations," Bakhtadze said.
Georgian PM said that there was a vast potential to expand trade and economic cooperation. He claimed that Georgia and Bulgaria were linked geographically. "The Black Sea is a natural bridge and we are ready to fully use its potential especially in transport sphere," Bakhtadze claimed.
Bakhtadze said that the sides agreed to launch a unique project that envisages creation of a digital corridor that will link Bulgaria with Georgia and connect the east with the west.