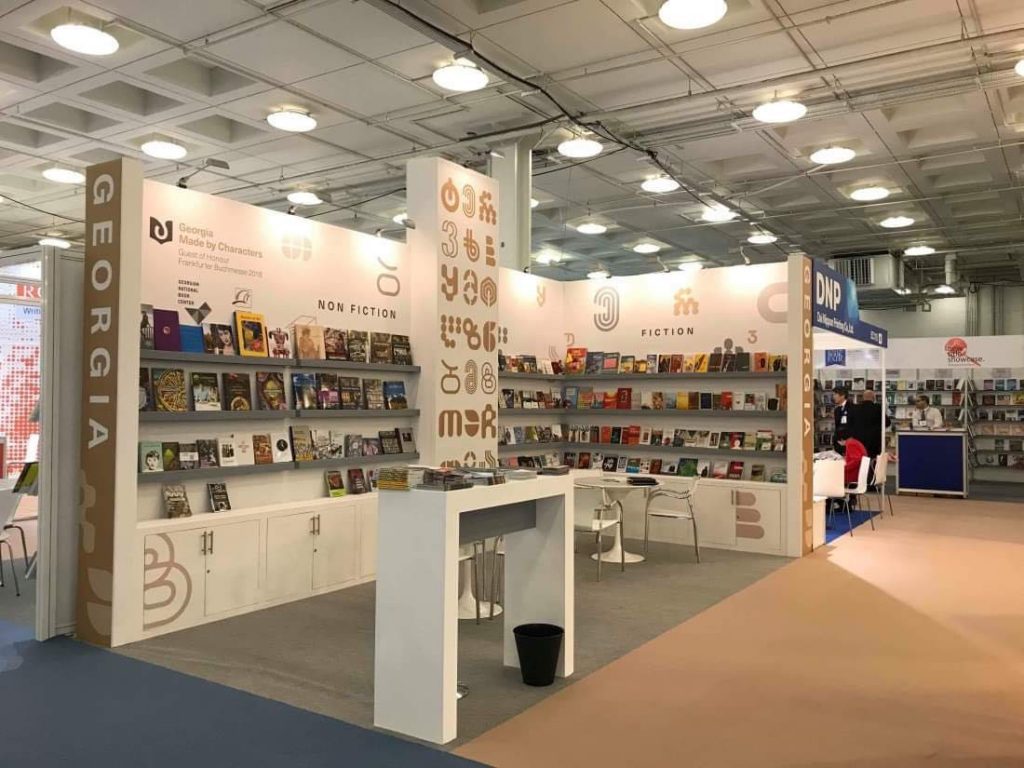 Georgia will present national stand at Frankfurt Book Fair on October 16-20
Organized by the Georgian Publishers and Booksellers Association and supported by the Writers' House of Georgia and the Ministry of Education, Science, Culture and Sports of Georgia, Georgia will present its national stand at the Frankfurt Book Fair on October 16-20.
Last year, Georgia was the guest of honor at the Frankfurt Frankfurt Book Fair with a concept "Georgia Made by Characters". Following the successful project, this year will be presented with the renewed slogan – Follow the Journey of Georgian Characters.
The visitors will have the opportunity to discover Georgia in three different spaces: Georgian National Stand (Hall 5.0, B100); A stand of published and unpublished Georgian children's books (Frankfurt Kids Foyer 5.1 / 6.1); Spend 4 Seasons in Georgia (Hall 3.1 K126).
Within the project, with participation of Georgian and foreign writers and publishers, nearly twenty literary and business events are planned. Up to ten Georgian publishers will be introducing Georgian literature to foreign publishers in different formats in the course of five days. On the second day of the book fair, Georgian National Stand will traditionally host a celebratory event attended by organizers of Frankfurter Book Fair and publishing professionals from all over the world.