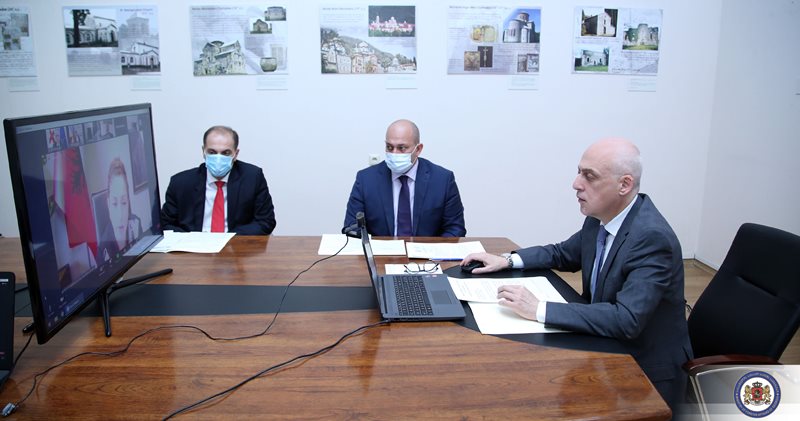 Georgia to chair BSEC from July 1
Georgia will chair the Black Sea Economic Cooperation (BSEC) organization from July 1. Georgian Foreign Minister David Zalkaliani took part in the 43rd virtual meeting of BSEC foreign ministers.
Georgian FM elaborated on the government's efforts to contain the Covid-19 pandemic and positive trends in economic revival. Zalkaliani focused on the need for more security in the region as the main prerequisite for a stable economy and development in the BSEC countries.
FM stressed the significance of peaceful resolution of territorial conflicts based on the territorial integrity principle. He thanked Albania for chairing the organization and expressed readiness for fruitful cooperation with the BSEC countries during Georgia's chairmanship.
The Black Sea Economic Cooperation (BSEC) is a regional international organization focusing on multilateral political and economic initiatives aimed at fostering cooperation, peace, stability and prosperity in the Black Sea region. Georgia is among its thirteen members.