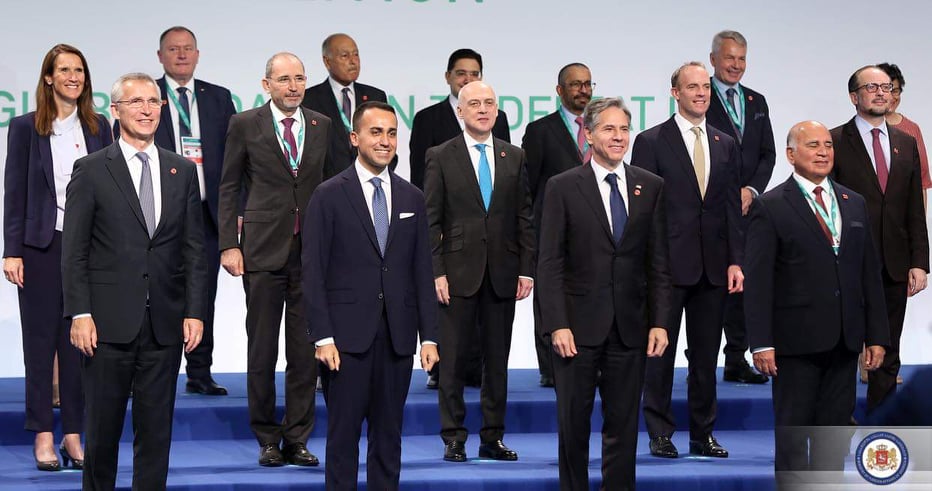 Georgia to be regional transit hub for Global Coalition, FM Zalkaliani says
Georgia Foreign Minister David Zalkaliani claims Georgia being an active member and a significant contributor to the Global Coalition Against Daesh.
FM Zalkaliani vows he reviewed Georgia's role in this process during his speech at the Coalition meeting in Rome.
"We were conducive in this fight, and it is vitally important that we continue to be in close coordination with our partners. Our troops' contribution to the counterterrorism coalition in Afghanistan is invaluable. All our partners emphasize the pivotal role Georgia has played and will continue to do so," Zalkaliani said.
Secretary of State Antony J. Blinken and Italian Minister of Foreign Affairs and International Cooperation Luigi Di Maio opened a meeting of the Foreign Ministers of the Global Coalition to Defeat ISIS today to discuss efforts in the campaign to achieve the enduring defeat of ISIS.
Ministers discuss ways to sustain pressure on ISIS remnants in Iraq and Syria and counter the ISIS networks elsewhere, including Africa.
Georgian Foreign Minister will hold bilateral meetings as part of his work visit to Italy.