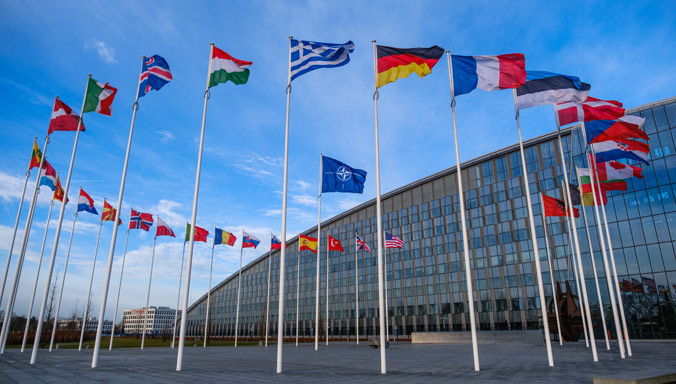 Georgia to be on 2021 Brussels Summit agenda
The issue of Georgia will be reviewed at the 2021 Brussels Summit on June 14. In particular, the topic of Georgia, together with Ukraine, is included in the fifth chapter of the 2021 Brussels Summit agenda.
"When it comes to upholding the rules-based international order, countries like Russia and China do not share the Alliance's values. They are at the forefront of a pushback against that order. This has implications for the security, values, and democratic way of life of Allied countries. To remain successful and ensure the defence and security of the Euro-Atlantic area, NATO should play a greater role in preserving and shaping the rules-based international order in areas that are important to Allied security. This includes by speaking with one voice in defence of shared values and interests. As part of NATO 2030, Allies will also take decisions to deepen NATO's relationships with like-minded countries and international organisations near and far, including in the Asia-Pacific," the statement reads.
NATO will hold a summit on 14 June 2021 at NATO HQ in Brussels, Belgium.