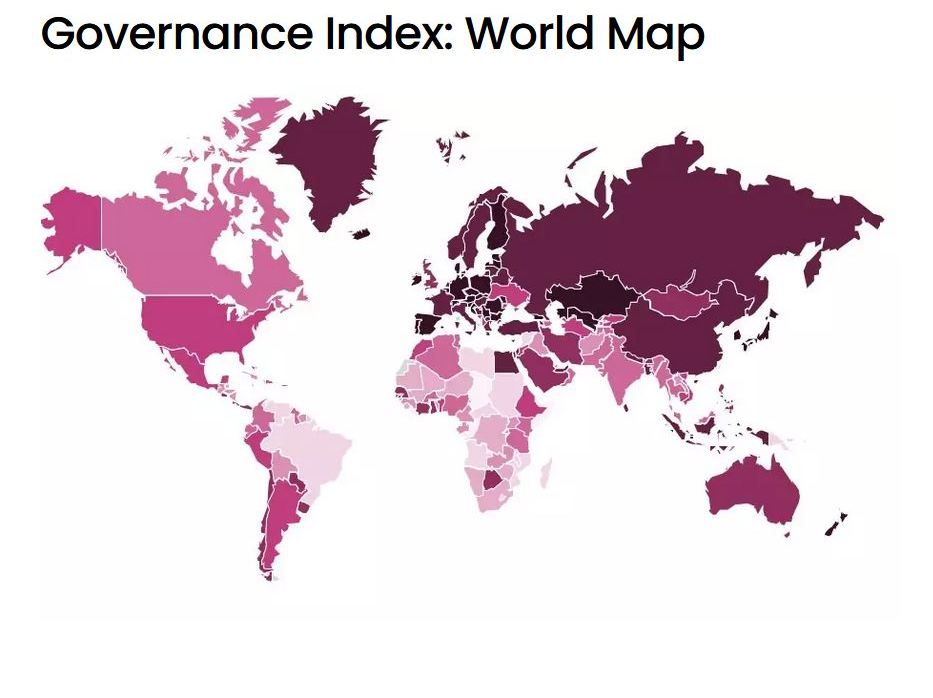 Georgia ranks 20th among WB member countries in 2021 Governance Efficiency Ranking
Georgia ranked 20th among the World Bank (WB) member countries and 21st in the world based on the global Governance Efficiency Index. In 2021, Georgia scored 62% on the 100% scale and improved by 8 points year on year.
According to Tornike Cheishvili, Deputy Georgian Minister of Justice, Governance Efficiency captures perceptions of the quality of public services, the quality of the civil service and the degree of its independence from political pressures, the quality of policy formulation and implementation, and the credibility of the government's commitment to such policies. "This success is the result of the Georgian government's effective work," Cheishvili said.
With 2021 Governance Effectiveness Rankings, Georgia is the leader in the Black Sea region and the Caucasus and outruns the United Kingdom, France, Canada, Netherlands, Australia, Italy, Portugal, Norway, Sweden, Israel, etc.
The Governance Ranking is topped by Estonia, followed by Ireland, Czechia and Finland.
SolAbility, a sustainable intelligence think-tank and consultancy, published the 2021 Governance Effectiveness Rankings.
In 2020, Georgia's scored 75.48% in Government Effectiveness, which was worsened indicator compared to the 2019 ranking (76.92%), when Georgia received the highest score in this dimension year on year.