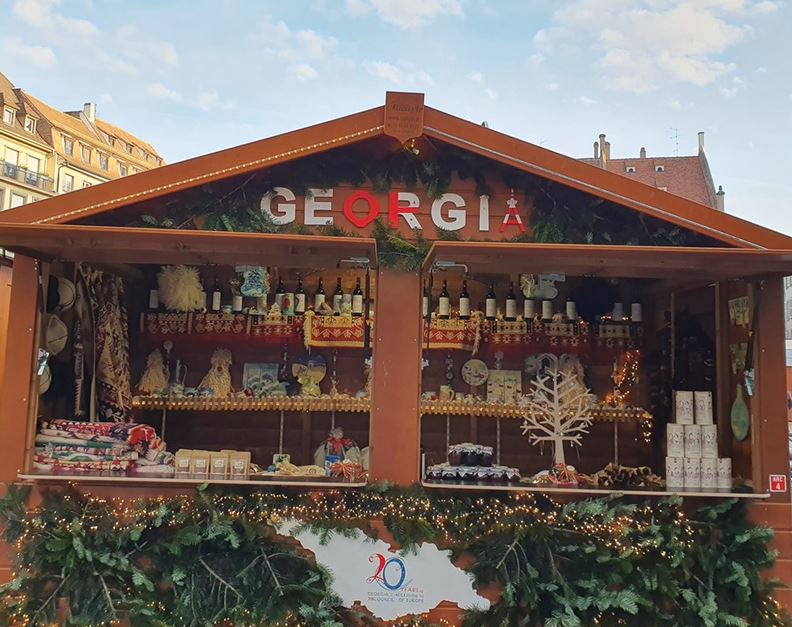 Georgia participates in Strasbourg Christmas Market
The Georgian cottage was opened at Strasbourg Christmas Market in connection with Georgia's chairmanship of Committee of Ministers of the Council of Europe.
A variety of Georgian products including wine, candies, handicrafts and handmade souvenirs are exhibited at the Georgian cottage.
Strasbourg Christmas Market is being held annually from November 22 to December 30 and is one of the oldest in Europe. The activity attracts millions of visitors from all over the world.
It was in Strasbourg in 1570 that the very first edition of the oldest Christmas market in Europe took place, then called the "Christkindelsmärik".