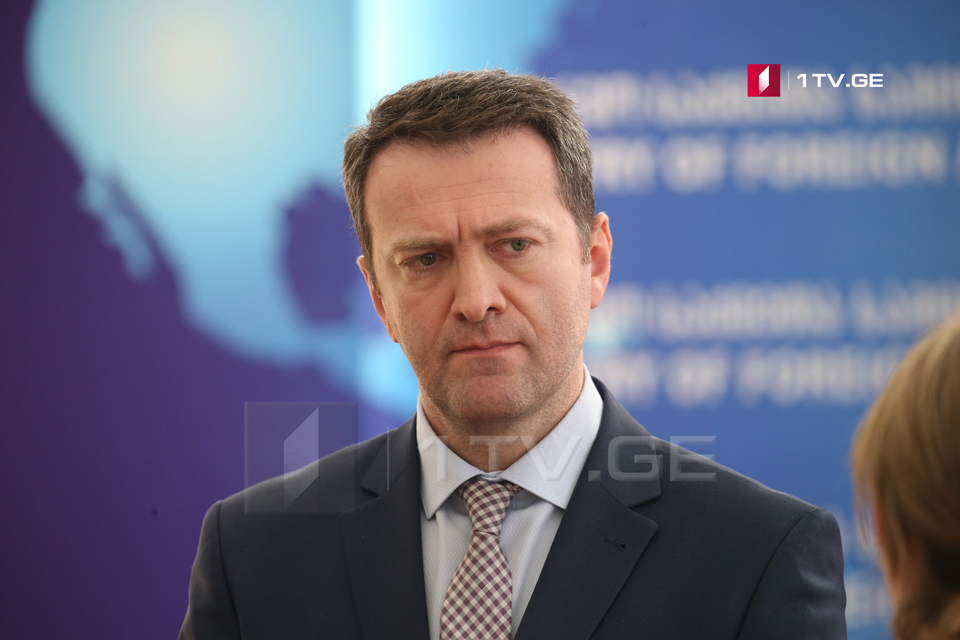 Georgia MFA: We are working with Azeri side in order to ensure free travel of visitors to Davit Gareji Monastery
We are working with the Azeri side in order to ensure free travel of the visitors to the Davit Gareji Monastery, – the representative of the Ministry of Foreign Affairs of Georgia Vladimir Konstantinidi said.
He commented on the information spread by Archimandrite of Davit Gareji Monastery Complex, who claims that Azerbaijanis blocked the desert monastery and the clergymen are not allowed to enter the monastery.
"According to current information, the Azeri border guards have blocked the movement to the Monastery beyond the ridge. We appealed to our colleagues at the Ministry of Foreign Affairs and the relevant Border Guard Service. Active communication is in progress. We are working to resolve the issue and allow pilgrims and tourists to move freely. The communication is underway in a very collaborative atmosphere. However, you know the resolution of such issues takes some time. In such situations, it is advisable to refrain from emotional statements. We hope that the Azeri side will have a constructive attitude", Vladimir Konstantinidi stated.
According to him, as for delimitation, two-thirds of the border is agreed and works on one-third continue.