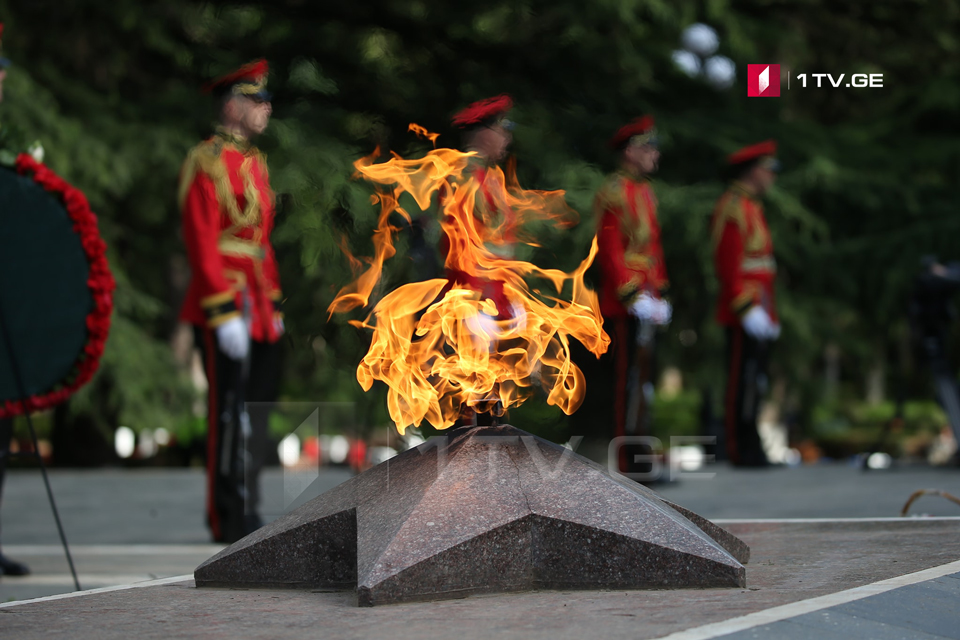 Georgia marks WWII Victory Day
Georgia marks the victory over fascism when Nazi Germany was defeated by allied forces bringing the end of the Second World War (WWII) to an end.
After Germany's declaration of capitulation on May 8, 1945, World War II ended and May 9 was declared the Day of Victory over Fascism.
The Second World War claimed the lives of 300,000 Georgians.
Traditionally, on this day, WWII veterans gather at Vake Park in the Georgian capital Tbilisi at the memorial of Unknown Soldier to mark Victory Day over Nazi Germany. Due to renovation works in Vake Park, the celebration of Victory Day over Fascism will not be held this year.
Tbilisi City Hall says veterans can honor the memory of the victims of the Second World War in the Veterans Culture and Recreation Park (Kikvidze Park).
According to the decree of the Government of Georgia, on the occasion of the 76th anniversary of the victory over fascism, military veterans who served during World War II will receive a one-time lump-sum payment of GEL 1000, whereas the families who lost their breadwinners to the war will be paid GEL 500.