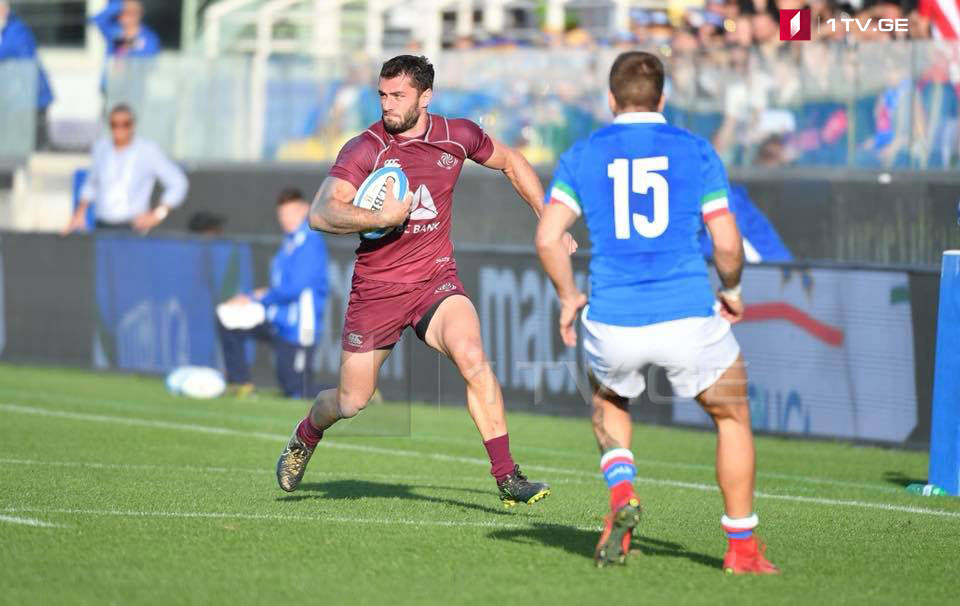 Georgia defeated against Italy in Rugby
The Georgian National Rugby Team "Borjghalosnebi" played a match against the Italian team in Florence, Italy, and was defeated with the score 28-17.
The match took place at Artemio Franchi football stadium. Georgian Rugby fans were able to watch the match in live transmission through a big screen installed at First Republic Square in Tbilisi.
The Georgian rugby team has already played against Italy four times. All matches resulted in favor of Italy.