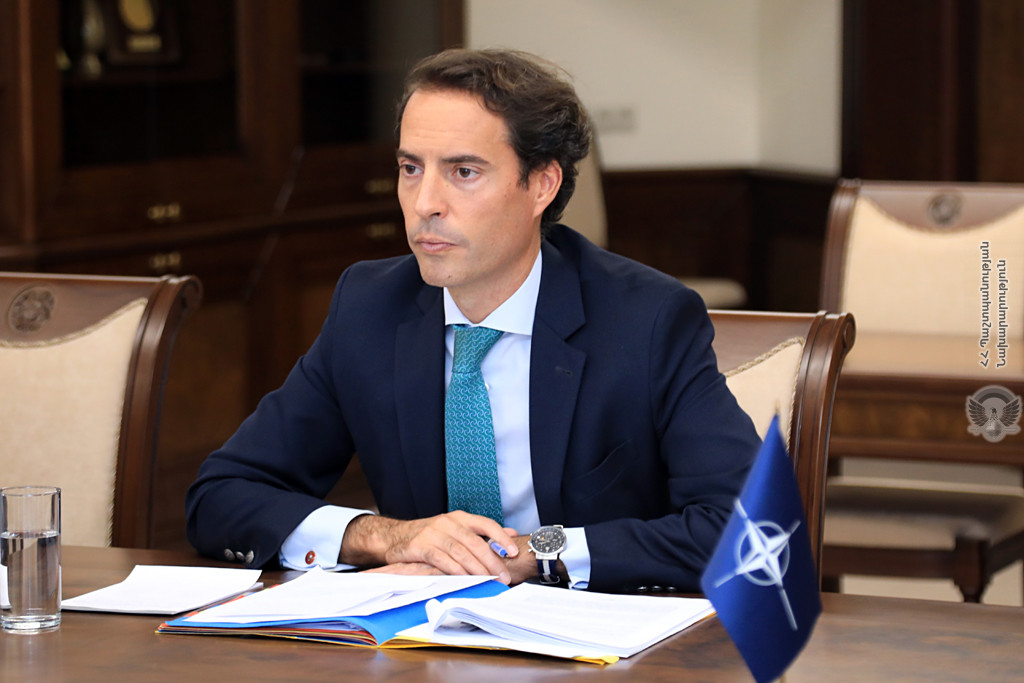 Georgia among NATO's closest partners, NATO Envoy Javier Colomina says
"Georgia is clearly one of NATO's closest partners, and the relationship we have with Georgia right now is a very good one," said Javier Colomina Píriz. NATO Deputy Assistant Secretary-General for Political Affairs and Security Policy and NATO Secretary General's Special Representative for the Caucasus and Central Asia participated in today's virtual discussion organised by Georgian Centre for Strategic Development (GCSD).
NATO Secretary General's Special Representative stated that "Georgia contributed excessively to NATO operations of the years, and we share many security challenges."
He further said, "political dialogue is actually very fruitful and frequent in the last months. Only the last year, we had the President of Georgia Salome Zourabichvili, we had Prime Minister Irakli Garibashvili, and the Defence Minister, visiting NATO."
Javier Colomina mentioned the NATO-Georgia Commission, dubbing it "something meaningful because only a few partners have specific platforms to relate with NATO."
"At the same time, as you know, only the last few months, the Military Committee paid a visit to Georgia and myself, a special representative, I was in Georgia in October where I had excellent meetings with all of the different high authorities, the President, Prime Minister, the Minister of Foreign Affairs, the Minister of Defence and the Parliament.
And of course, the practical cooperation is not only broad, but I would actually say vibrant. You mentioned the Substantial NATO-Georgia Package (SNGP) but I think and I always said the same, there is no partnership tool that Georgia does not have. It is actually the whole range of tools that we have at the disposal of our partners that is being used by Georgia and actually very well used," Javier Colomina underscored.