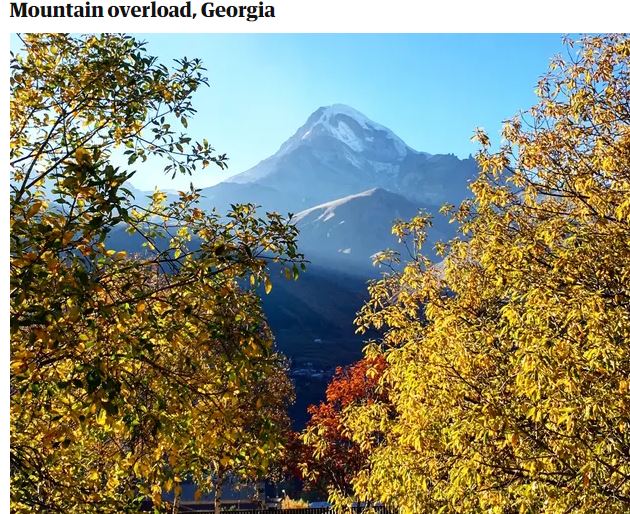 Georgia among 2021 dream destinations
The Guardian puts Georgia among dream destinations to visit in 2021. The British media outlet published the top 12 readers' tips on Sunday.
My travel dream for 2021: top 12 readers' tips https://t.co/MmK1VlD3YW

— The Guardian (@guardian) January 3, 2021

After visiting Georgia's Kazbegi region, reporter Franka Hummels recommends travelling to Georgia.
"I want to be overwhelmed by Georgia's Kazbegi region again. I want to get so exhausted marvelous hikes – where I will not meet a soul – that the next day will be spent on a balcony with a book that gets little attention because the mountains take my breath away. I will only leave that balcony to eat terrific vegetarian Georgian food, with the same view," Hummels noted.
The Guardian's 2021 dream destinations also include Kyrgyz capital Bishkek, Scottish west coast, mainly, the Gairloch and Ullapool area, Lundy island in the Bristol Channel, York in northeast England, Whitby in North Yorkshire, Glasgow, Cotswolds Way in England, Ukraine during the harvest festival, and Mauritania.