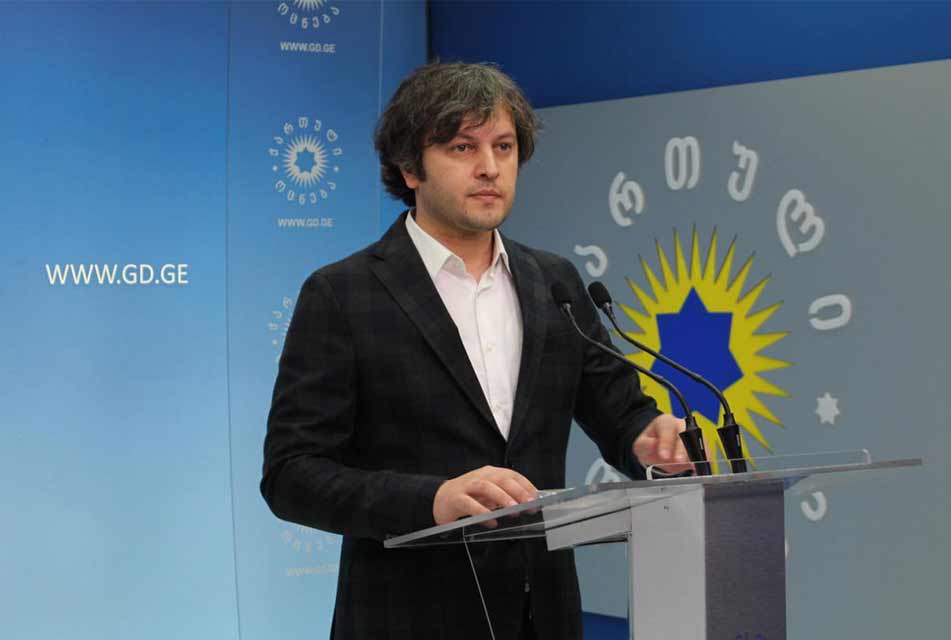 GD secures 66% of Sakrebulo seats across Georgia, MP Kobakhidze says
Chairman of the ruling Georgian Dream party (GD), Irakli Kobakhidze, presented the allocation of seats in the City Assemblies (Sakrebulo) across the country on Monday.
The GD won 66% of mandates, noted Kobakhidze, expecting the figure will reach 68% in the run-offs.
United National Movement (UNM) secured 25%, while other opposition parties got 9% of the seats.
Out of 2,068 seats, the Georgian Dream racked up 1,331, followed by UNM with 502 seats and For Georgia with 109 seats.
The list is as follows:
Lelo – 27
European Georgia – 18
Third Force – 8
Mechiauri for United Georgia – 6
Alliance of Patriots – 5
European Socialists – 4
Labor Party – 3
People's Party – 3
Progress and Freedom – 2
Ana Dolidze – For People – 2
Citizens – 1
Girchi-More Freedom – 1
Independent MPs – 2
MP Kobakhidze believes "the opposition's six-month sabotage was based on a lie which has proved."
"Until United National Movement is an important factor in Georgian politics, healthy political forces will not be allowed to advance as the UNM is the main source of polarization, leaving no room for other opposition parties," Kobakhidze underscored.