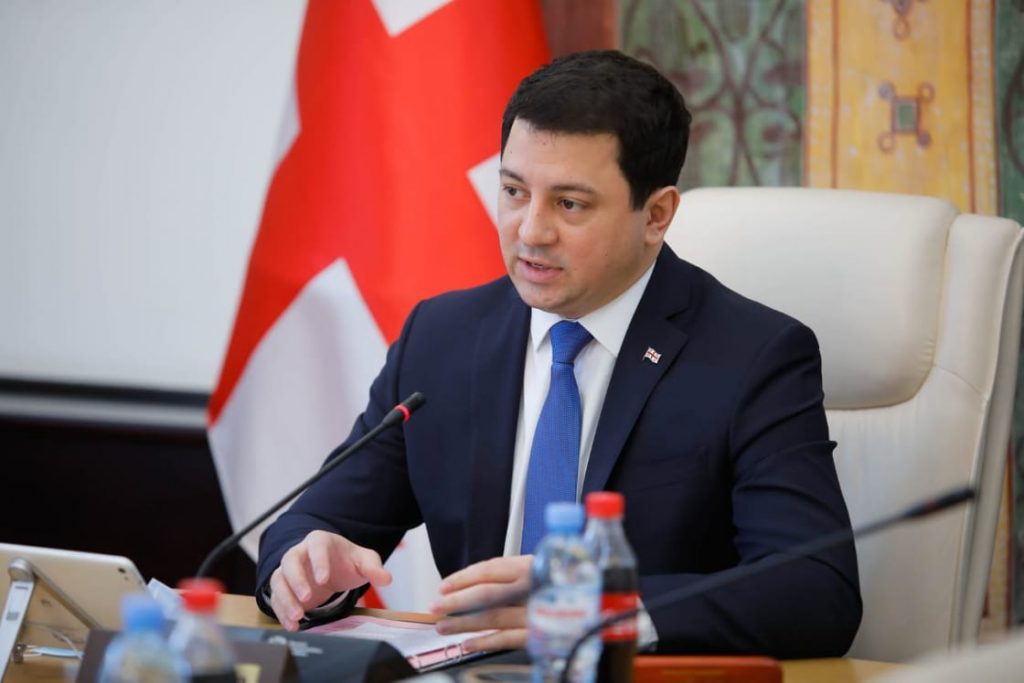 GD ready to sign agreement and end dialogue positively
airman of Parliament, Archil Talakvadze, hopes that the opposition will reconsider its attitude, as significant challenges are facing Georgia.
"During the dialogue moderated by Mr Danielsson, we made it clear that the Georgian Dream was ready to sign the agreement and end the talks positively. We have readiness for this!
I hope the opposition will reconsider its responses and attitudes. We have seen public opinion polls showing that a large part of the public does not support the boycott.
The political system should respond to the needs of the country. These needs are the restoration of the economy, reduction of poverty, creation of jobs, effective management of the pandemic and vaccination process, and implementation of our international agenda, in which the role of the entire political system is vital," Talakvadze said at the parliamentary bureau meeting on Monday.
The second EU-mediated attempt to solve political crises in Georgia failed again. Charles Michel's personal envoy Christian Danielsson said he proposed a solution that puts the country's interest first to the parties, but none of the political actors agreed on the solution.
International Republican Institute's (IRI) published the results of t the public poll on April 5. Amid political deadlock between the opposition and the ruling party, 60 per cent of citizens either "definitely" (42 per cent) or "somewhat" (18 per cent) do not support the opposition's boycott of Parliament.