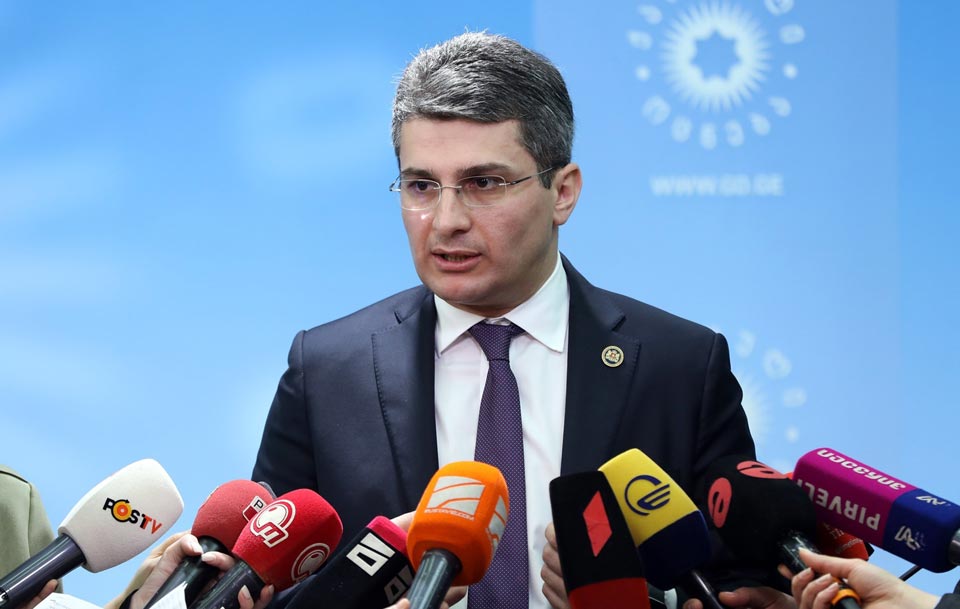 GD hold sitting ahead party convention
The parliamentary majority held a meeting about the upcoming convention at the Georgian Dream office on Friday.
The ruling Georgian Dream (GD) party will hold the convention on Saturday at 2 pm. Four hundred delegates will elect the party chairman, also vote to increase the number of the Political Council members from 15 to 21.
Irakli Kobakhidze is nominated for the post of the party chairman.
Mamuka Mdinaradze, the Georgian Dream member, denied rumors about the abolition of the Secretary-General post. He also refused the controversy and disagreement within the party.