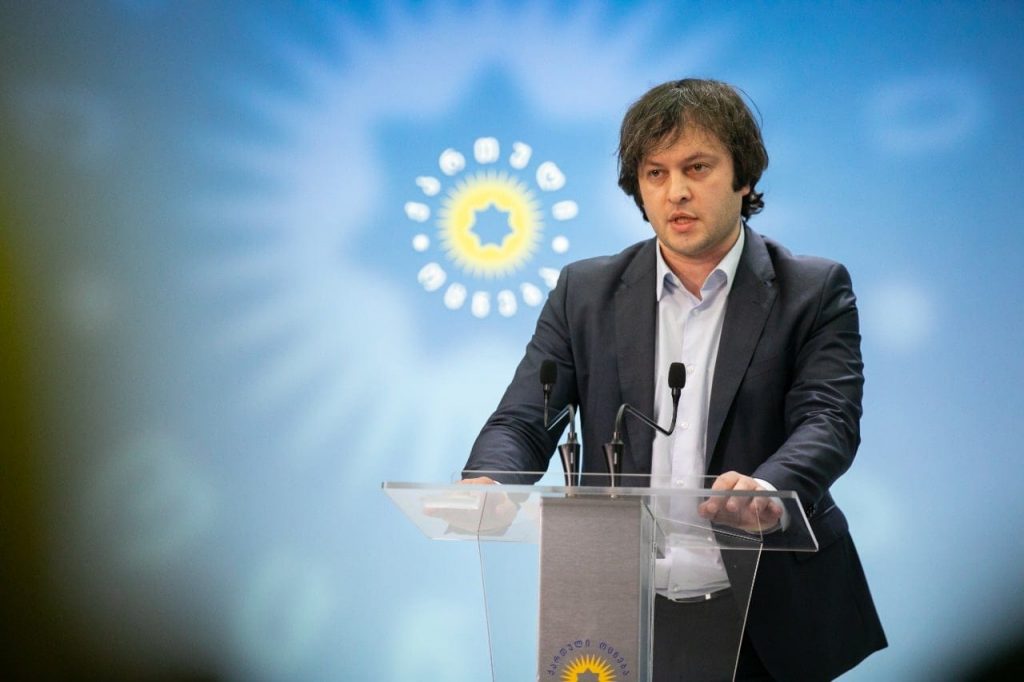 GD Chairman says PM to have different position regarding UNM leader
Giorgi Gakharia had a different position from the other members of the team. Unfortunately, we could not hear any arguments to strengthen his position, Irakli Kobakhidze, the chairman of the Georgian Dream-Democratic Georgia party, said at the briefing following the PM's resignation.
According to Kobakhidze, the formation of the government will begin and end within the shortest possible time provided by law.
"The issue of whether the state should act like a state or not was the ridge. The answer to this question was unequivocal for the rest of the team. A country where law enforcement is not ensured in conditions where the criminals pose such a gross challenge, cannot be considered a state," Kobakhidze declared.
Georgian Prime Minister Giorgi Gakharia resigned today. Now former Prime Minister said it was unacceptable to enforce even a lawful measure against one particular person if it endangers the health and life, or pushes for political escalation in the country.
Tbilisi City Court ruled imprisonment for Nika Melia, Chairman of the opposition United National Movement (UNM) party, on February 17. The Ministry of Interior was tasked to enforce the ruling.