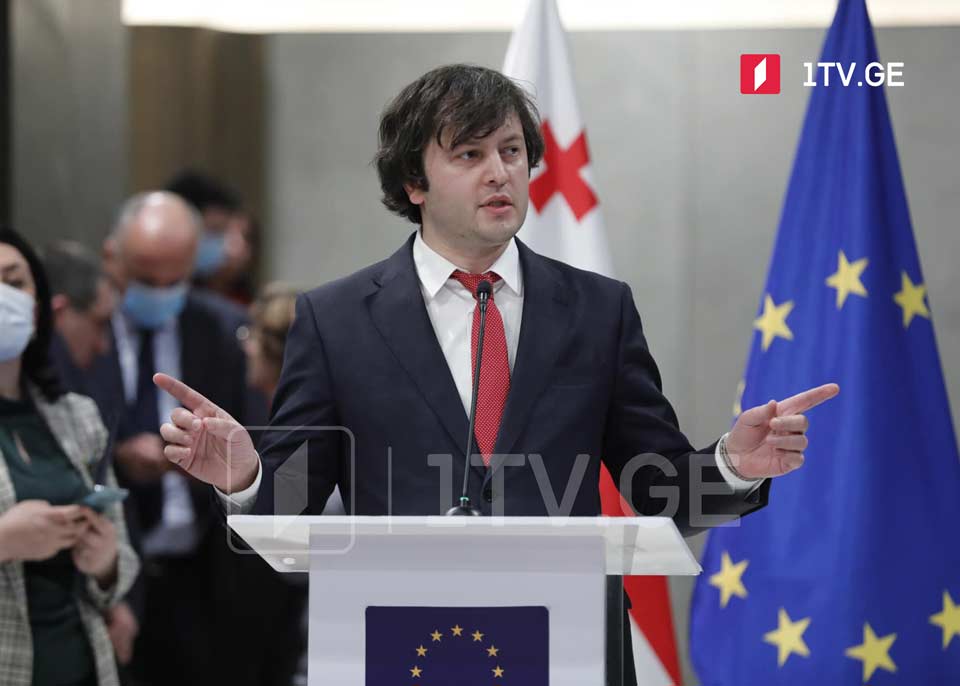 GD Chairman claims people seen in open or secret ties with Russia protested Russian journalist visit in Georgia
"People who do pro-Russian business in Georgia and are seen in open or secret ties with Russia protested Pozner's visit," Irakli Kobakhidze, the Chairman of the Georgian Dream party, said at the briefing.
According to him, yesterday protest was not just a party protest, it was a protest of the Russian-National Movement.
"People who do pro-Russian business in Georgia and are seen in open or secret ties with Russian Federation protested Pozner's visit. We can follow them by names. For example, Nino Burjanadze protested against Pozner's visit to Georgia with her whole family, Irakli Okruashvili, Shalva Natelashvili and so on. These are the people sitting at the United National Movement office, who have made much harsher statements than Pozner's statement flattered by the pro-Russian caste of people yesterday," Irakli Kobakhidze stated.
GD Chairman also added that those most active protesters, Giga Makarashvili, Shota Digmelashvili and Elene Khoshtaria, act under the Russian secret service interests.
"These people are not only doing pro-Russian business, but they are also Russian agents. Why Elene Khoshtaria is the first to find out about such visits," Irakli Kobakhidze said.
GD Chairman at the same time said that the reaction of the state to this visit was unequivocal. Covid-regulations were clearly violated, and relevant sanctions were imposed on both the hotel and the guests.
Journalist Vladimir Pozner arrived in Georgia on March 31 to celebrate his birthday. Pozner told the Russian news agency RIA Novosti that he planned to stay in Georgia till April 3 but left the country early due to the developments.
Activists and opposition leaders first rallied outside the Vinotel Hotel, where the journalist and his guests were having dinner. The opposition supporters claimed Pozner and his guests had violated travel restrictions.
Russian journalist and his guests left the Vinotel hotel through a police line. The rally continued near the Rooms Hotel, where the journalist was staying with his guests. Opposition supporters threw eggs at the hotel.
Activists booed and threw eggs at the Russian journalist's guests when they left the Rooms Hotel for the airport. Vladimir Pozner and his entourage have left Georgia this morning.