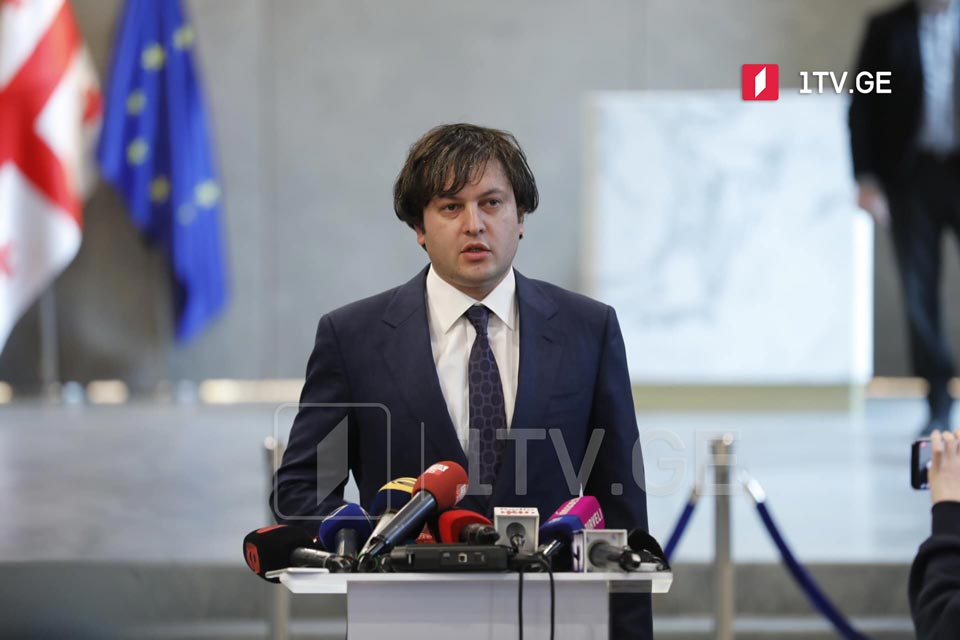 GD Chair sees negotiations move in right direction
The negotiations process advances in the right direction if the opposition does not find an excuse to disrupt the consultations, said Irakli Kobakhidze, Chairman of the ruling Georgian Dream (GD) party.
The GD Chair said he would refrain from going into details about the Wednesday consultation of the ruling Georgian Dream, the opposition parties and EU mediator on the ongoing political crisis in Georgia.
According to Kobakhidze, the sides discussed many issues. "We hope that consultations will continue in a constructive manner tomorrow. I hope that negotiations will be successfully completed," he claimed.
Christian Danielsson, Personal Representative of the President of the European Council Charles Michel, held a joint meeting with representatives of the opposition and the government. The negotiations will continue on March 18.