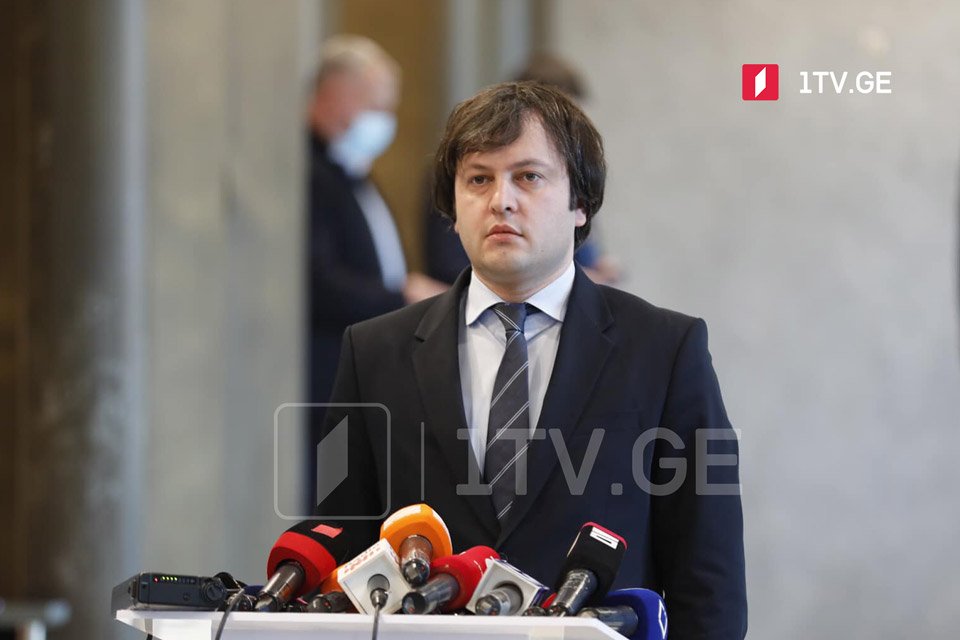 GD Chair says radical opposition to be behind Tbilisi Pride
The Chair of Georgian Dream (GD) Irakli Kobakhidze, believes "the purpose of the Tbilisi Pride wasn't to protect anyone's rights but had subjective political interests behind it."
"What was happening in Tbilisi was only in the interests of the of the radical opposition, United the National Movement and its allies, striving for confrontation," Kobakhidze said.
GD Chair also decried the violence against the reporters, saying that such cases should face legal response.
"We warned Tbilisi Pride organizers of the possible aggression from opponents. Given these circumstances, we urged them to refrain from organizing the march," Kobakhidze underscored.
Members of the ultranationalist groups rallied on Rustaveli avenue hours before the Tbilisi Pride march. They aggressively thwarted reporters to do their work. Georgian Public Broadcaster's First Channel cameraman Ilia Tvaliashvili was injured during the protest.
The anti-Pride rally participants gathered at Kashveti Church to attend prayer service announced by the Patriarchate "after the parishioners' plea." The Georgian Patriarchate echoed the Tbilisi Pride Week on June 29 and has urged the population to gather at Kashveti Church and show the world that any attempt to degenerate Georgian people is utterly unacceptable.
The tension mounted as anti-Pride protesters stormed the Pride office on Akhvlediani Street in downtown Tbilisi. Rioters hiked up the second-floor balcony of the building as the police blocked the main door. They removed the LGBTQ Pride colours, burnt them and hang the Georgian national flag.
Georgian Interior Ministry (MIA) urged Tbilisi Pride Week organizers to cancel the March of Dignity since various protesting groups were holding counter-rallies on Rustaveli avenue. MIA reported on increased security risks.
Georgian Prime Minister Irakli Garibashvili also echoed the march, saying that "it is inappropriate as it poses a threat of civil strife."
Tbilisi Pride Week kicked off on July 1.