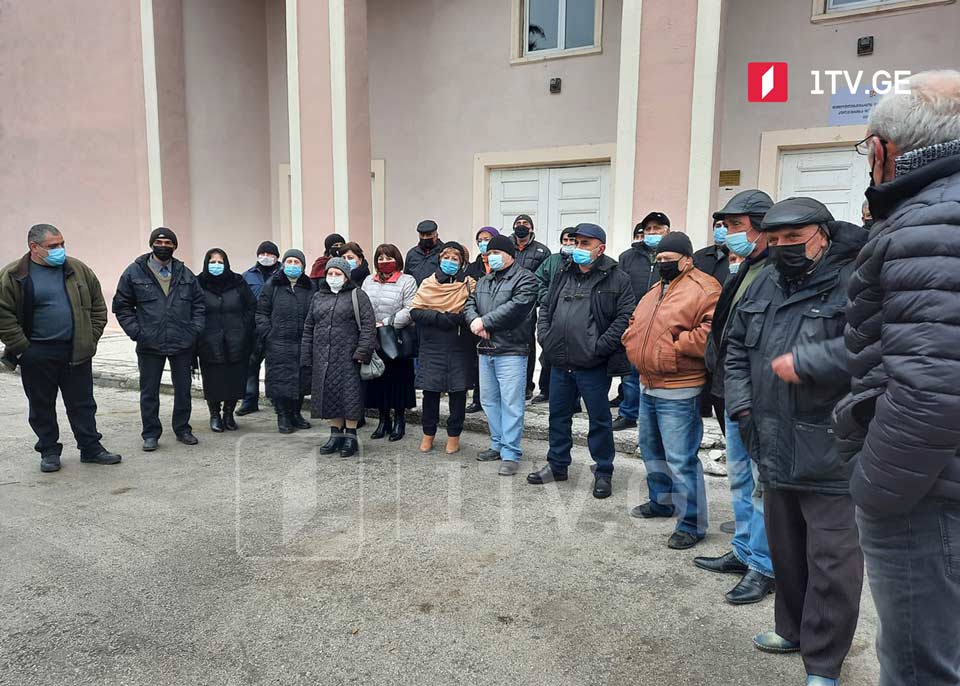 Frontera former staff to demand 11-month salary arrears
Former employees of the US company Frontera Eastern Georgia rallied to demand the payment of 11-month salary arrears.
According to the organizers of a rally in Dedoplistskaro, Kakheti, even though the company has been extracting oil, it did not fulfill its promise and did not pay wage arrears.
Protesters say a lawsuit against the company is so far pending, and the company is still illegally working on the Taribana field.
Besides salary arrears, 84 former employees of the Dedoplistskaro oil production demand reinstatement. The protesters say they have been fired due to demand for delayed wages.
"We are grateful to the government for helping us financially, but it is unclear why Frontera does not pay us 11-months salary. If our rights as employees are violated, why no one pays attention to us? We do not want to turn the issue into a political one, but our demand is fair, and we will not stop. It is a warning rally. We will probably demand a meeting with the US Ambassador and Prime Minister," one of the protesters, Iveri Tsiklauri, said.
Protesters demand the government to pay attention to the issue.