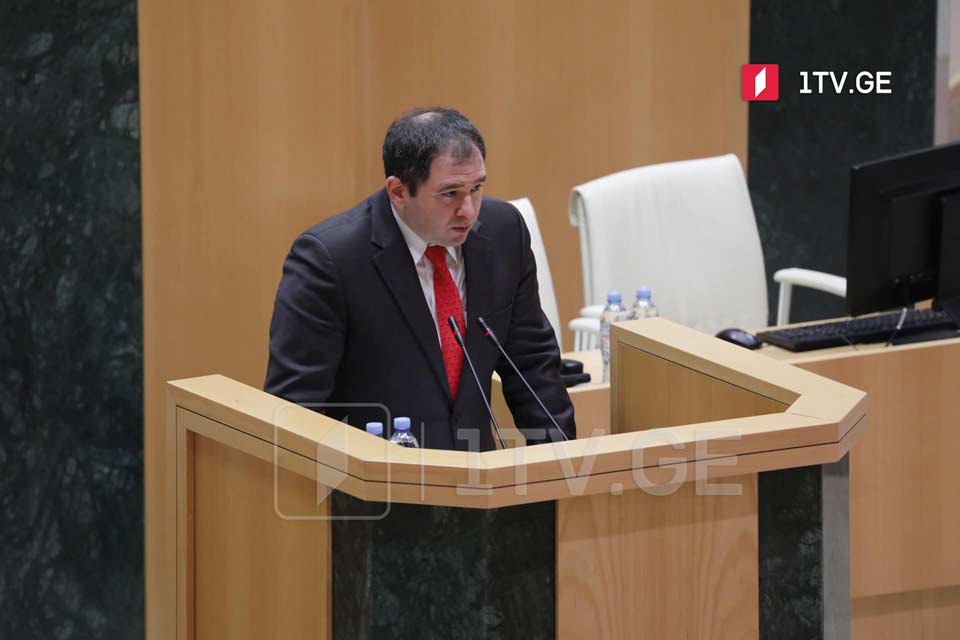 Foreign Relations Committee calls for speeding up Georgia, Ukraine NATO accession
Chairman of the Foreign Relations Committee Nikoloz Samkharadze echoed the latest Russian military buildup at Ukraine's border.
During the parliament session, he said Georgia was deeply concerned about the Russian Federation's provoked dangerous developments. He said Georgia and Ukraine were bounded with strategic partnership and tight relations. Both countries have common goals with respect to de-occupation and integration into the European and Euro-Atlantic structures.
"We reiterate solidarity and readiness to be united on an international arena for protection of our countries' interests against expansionist aspirations of Russia," Samkharadze claimed.
The Chair of Foreign Relations Committee said Russian policy against its neighbors posed a threat both to the region and European security. Georgia welcomed the alliance's increased involvement in the Black Sea region that guaranteed security, peace and stability.
"We call on NATO to speed up the accession process of Georgia and Ukraine into the alliance. Ukraine should not be left alone in face with Russian aggression," Nikoloz Samkharadze stated.