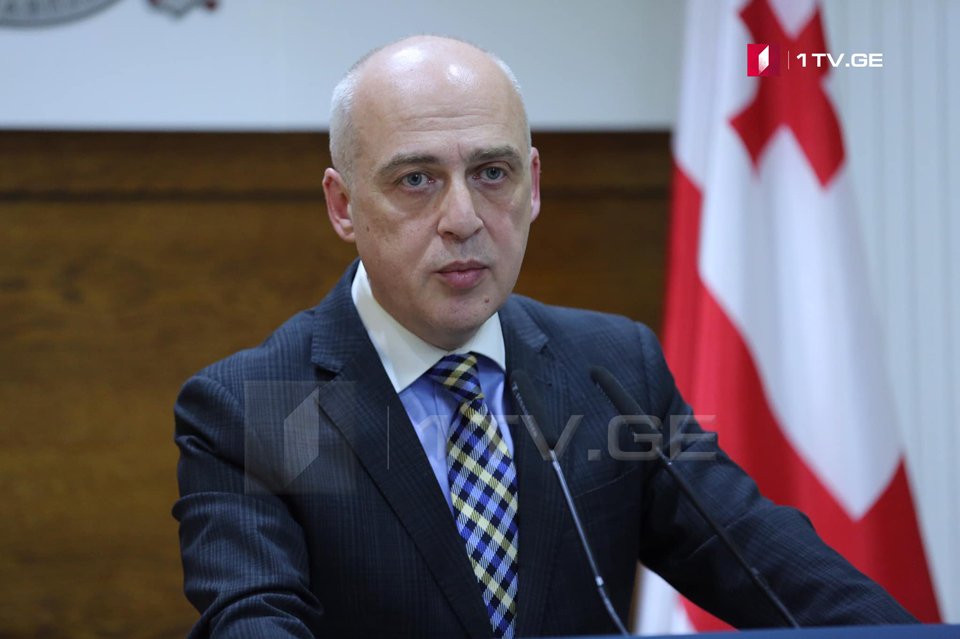 Foreign Minister says that Azerbaijan was informed about ongoing investigation into Davit Gareji issue
Foreign Minister of Georgia Davit Zalkaliani said that Azerbaijan had been informed about the ongoing investigation in Prosecutor's Office of Georgia about the issue of Davit Gareji monastery complex, and that he had talked about the matter with Elmar Mammadyarov, Foreign Minister of Azerbaijan during his visit to Georgia.
According to Zalkaliani, he touched upon the issue by making carful statements, since the issue was very sensitive due to the existing relations between Georgia and Azerbaijan.
Foreign Minister said that the Commission was due to hold several meetings this year but the plans were cancelled due to the COVID-19 pandemic. Nevertheless, the commission worked every day and obtained new materials.
Zalkaliani said that based on the newly-obtained material, Georgia's positions were weakened. "We have obtained important and supplementary resources, including cartography maps and expertise conclusions. Due to the new circumstances, it is not ruled out that certain questions arise regarding 2006-2007 agreements," he said.
Foreign Minister evaluated the statements made by oppositional oppositions, as if the ongoing investigation was linked to Armenia-Azerbaijan conflict, as anti-statehood.
He claimed that the decision about Davit Gareji would be made within the framework of Commission work and hopefully, in bilaterally acceptable forms and frames.
Elmar Mammadyarov, Foreign Minister of Azerbaijan visited Georgia on October 24. Georgian and Azerbaijani Foreign Ministers talked about Davit Gareji monastery complex during a joint press conference. The sides discussed the issue behind closed door before that.