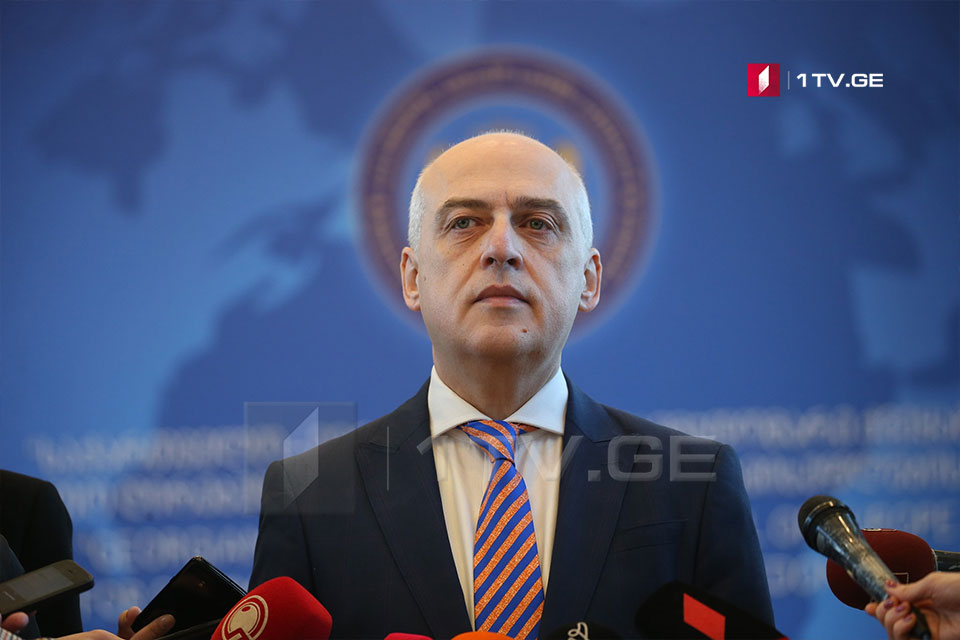 Foreign Minister – Contradictory information reaches Washington, provision of adequate information is important
Davit Zalkaliani, Georgian Foreign Minister commented about the letter sent to Georgian Prime Minister Giorgi Gakharia  in which U.S. Congressmen expressed their "growing concern" about Georgian government's recent decision to backtrack on its key promise of proportional polls from 2020, as well as "the reports of violence against peaceful protestors."
Zalkaliani said that the standpoint of the U.S. as being the main strategic partner of Georgia was important and recommendations about ongoing developments in Georgia were valuable.
However, according to Foreign Minister, much of the information provided to the U.S. side is contradictory and the evaluation will not harm the high-level cooperation with the American partners.
Foreign Minister named bipartisan Georgia Support Act passed by the U.S. House of Representatives as confirmation of the firm support of the U.S. to Georgia.
"We will have communication and the information about ongoing processes in the country will be supplied to them. Much contradictory information reaches Washington. Therefore, it is important that they have correct and adequate assessment of the situation in Georgia. We have and will have communication about ongoing processes, and our relations will not be cast a shade," Zalkaliani claimed.
Co-chairs of the U.S. Congressional Georgia Caucus Adam Kinzinger and Gerald E. Connolly sent a letter to Georgian Prime Minister Giorgi Gakharia, in which U.S. Congressmen expressed their "growing concern" about Georgian government's recent decision to backtrack on its key promise of proportional polls from 2020, as well as "the reports of violence against peaceful protestors."
"It is our hope that Georgian officials will resume negotiations immediately and pass this important reform package," the Congressmen said in a letter of December 13, adding that "Georgia has been working on these reforms for years with the European Union and the Venice Commission. This commitment was made not only to the international community but most importantly to the Georgian people."
The two Congressmen also noted that "since declaring independence in 1991, Georgia has developed a strong democratic foundation and demonstrated a commitment to democratic values, including free and fair elections." "That is why we were shocked to hear about the collapse of promised reforms in the Georgia Parliament to move to a proportional electoral system," they added.
Emphasizing that "Georgians want a government of, for and by the people," the letter underscored that Georgians "want a government that is more aligned with the West and they aspire to join NATO and the European Union." It further stressed that "that is why many have taken to the streets to peacefully express their concerns, only to be met by violent thugs."
The Congressmen wrote that "while any government has the right to use lawful and proportionate force against violent unrest, democracies must respect the right of citizens to use peaceful means to express their views," adding that "the news that hundreds of protestors, journalists, and political opposition leaders have been injured – and even hospitalized – by reportedly government-sanctioned violence is appalling."