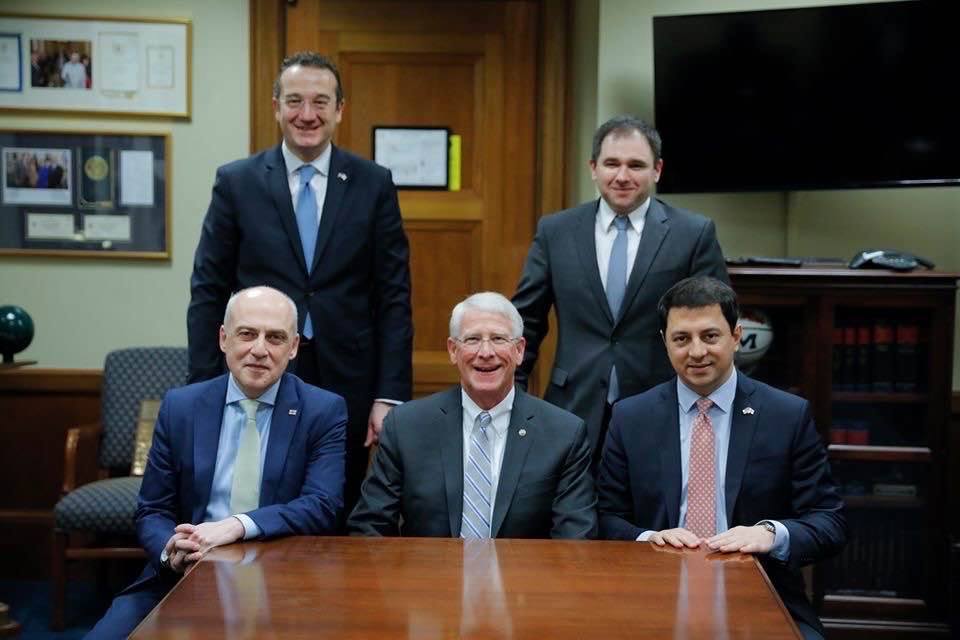 Foreign Minister and Parliament Speaker meet with Senator Rojer Viker
Foreign Minister Davit Zalkaliani and Parliament Speaker Archil Talakvadze met with Senator Rojer Viker within the framework of their visit to the U.S.
"The meeting was yet another confirmation to the irreversibility of Georgia-US strategic partnership," Zalkaliani wrote in the social network.
Zalkaliani has completed the visit. Talakvadze continues leading the visit of the Georgian parliamentary delegation in the U.S.