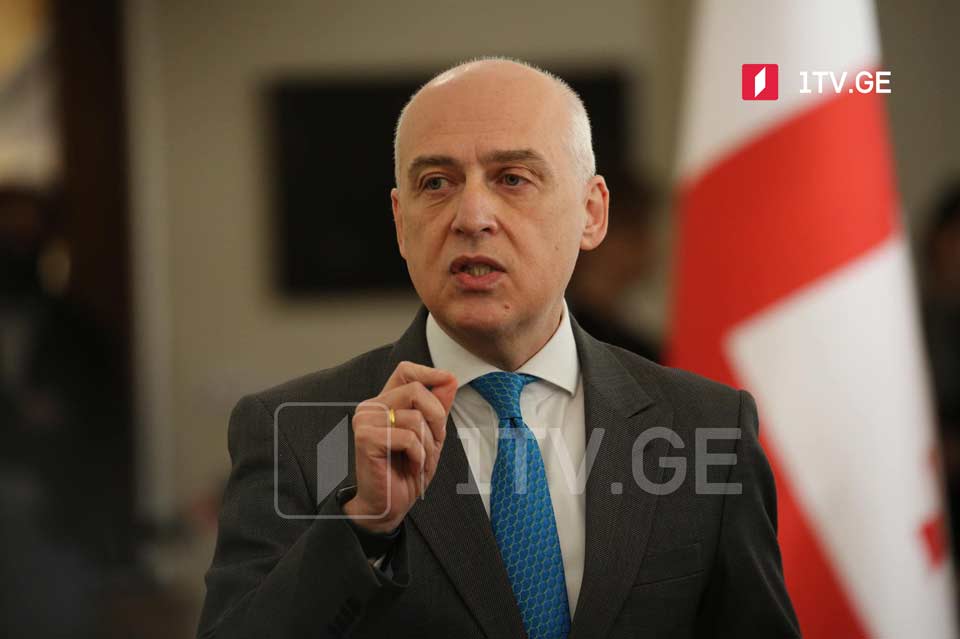 Foreign debt puts heavy burden on Georgia's economy, FM says
Georgian Foreign Minister David Zalkaliani echoed the remarks of MEP Viola von Cramon and former US Ambassador Ian Kelly over the Georgian government's decision "not to seek funds from the EU's Macro-Financial Assistance programme."
MEP Viola von Cramon said: "You can't decline what you were not eligible for," while Ian Kelly wrote: "Hard to see this decision as anything other than part of a strategy to move Georgia away from necessary Western-oriented reforms."
Zalkaliani pledges "neither the EU nor the State Department and any of our partners say or will say that Georgia is changing course."
"We respect those people (Cramon, Kelly), but they have their personal stances," Zalkaliani claims,
"Georgia's current situation is different, and the country is trying to reduce foreign debt as much as possible as it puts a heavy burden on the economy."
"The European Union says it accepts justice reform by the Georgian authorities, but it is insufficient. No one denies this was a conditionality. Our position is based on legal assessments and recommendations from the Venice Commission. The recommendations have been largely implemented. There are different perceptions between us and the EU, leading to a mismatch of positions," Zalkaliani added.
The Acting Head of the EU Delegation Julien Crampes said on Tuesday: "While we respect the decision of Georgian authorities, at the same time, we note that Georgia failed to sufficiently address the condition for this macro-financial assistance, and notably, to increase the independence, accountability, and quality of the judicial system. In particular, the selection for Supreme Court judges proceeded in the absence of legislative changes needed to ensure full compliance with all recommendations made by the Venice Commission."
Earlier today, Georgian Prime Minister Irakli Garibashvili stated that "the Georgian judiciary and the current system are far ahead of the judiciary of some EU member states."