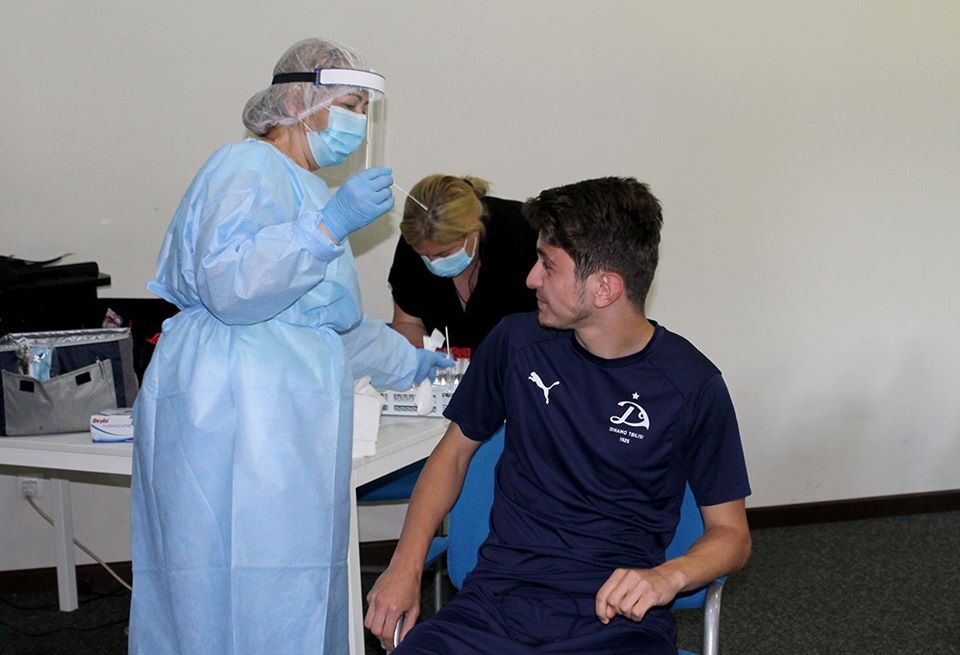 Footballers got tested for coronavirus
The players of Dinamo Tbilisi and Saburtalo, the coaching staff, and the team staff got tested for the novel coronavirus, – the press services of the clubs reported.
The 2020 season of the National League will be resumed on June 25.
The players of all 10 teams in the league will be tested on June 1-7, before the resumption of the championship. Re-testing will take place on June 22-24.
The national league will be resumed in a modified format, which means holding the championship in two rounds instead of four. At the initial stage, the spectators will not be allowed in the stadium.
The National League will be resumed on June 25 with a third-round match between Saburtalo and Dynamo Tbilisi at the Mikhail Meskhi Tbilisi Stadium.