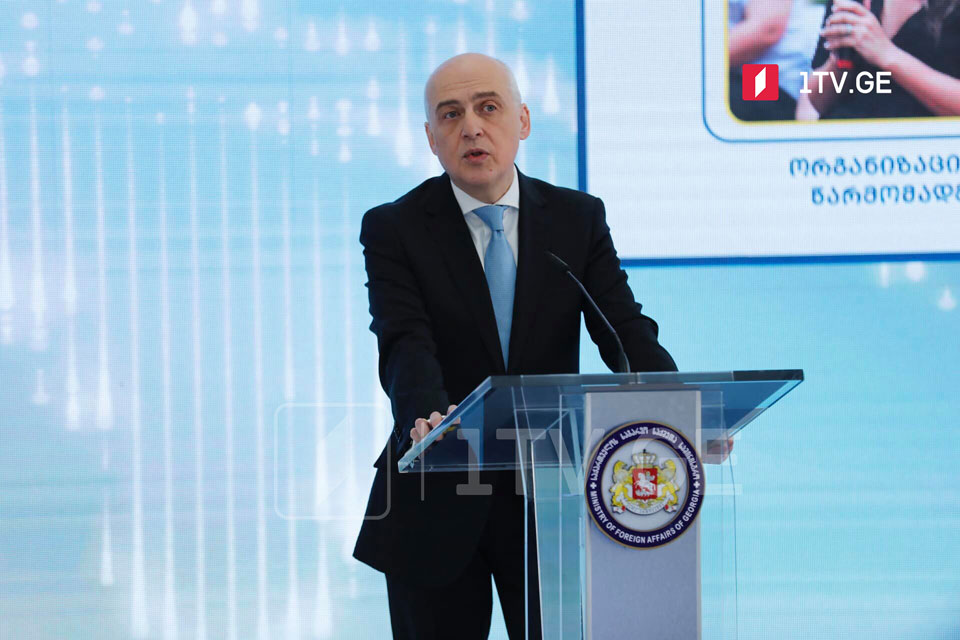 FM to report on ten-year action plan
Georgian Foreign Minister David Zalkaliani presented the Western Values and Country Interests-oriented Foreign Policy ten-year action plan. Zalkaliani focused on ten main targets to ensure Georgia's development and its positioning in an international arena.
FM emphasized the de-occupation process has to be launched and irreversible by 2030, including the normalization of relations with Russia but adhering to the national, sovereignty and territorial integrity principles.
According to the minister, Georgia should officially apply for the European Union membership in 2024, also follow the NATO integration plan. Furthermore, Georgian FM believes the country must intensify bilateral military-political and trade-economic relations with allies and partners.
Another goal voiced by FM Zalkaliani is ensuring the diversified export markets for Georgian products. By 2030, Georgia should have strong Diasporas abroad for the Georgian culture popularization.