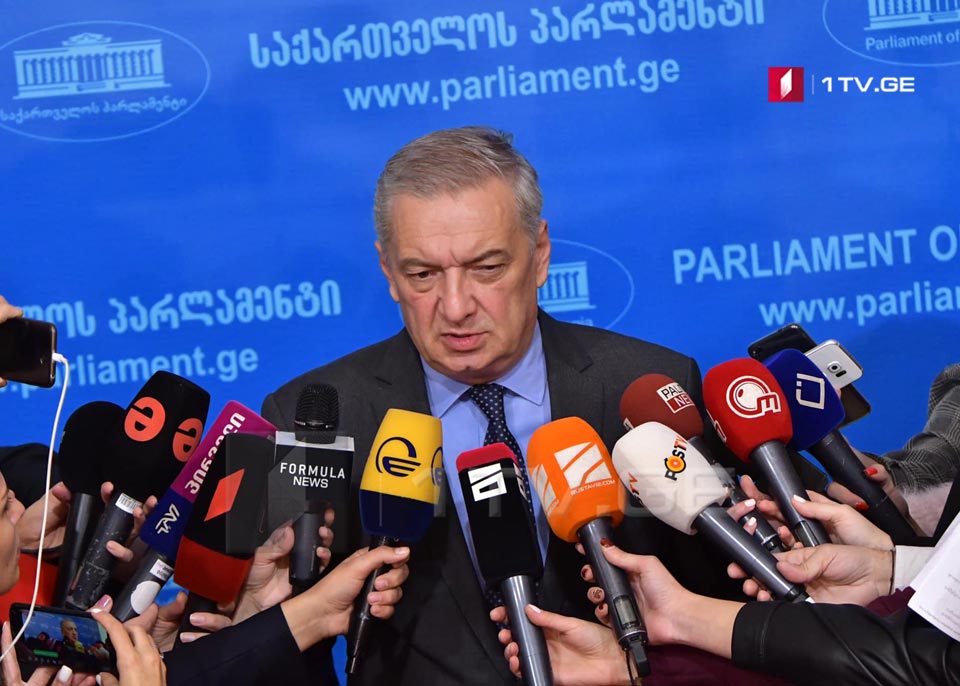 First Vice Speaker of Parliament - All this indicates that opposition does not want to hold elections
First Vice Speaker of the Parliament Gia Volski says that the opposition does not want to hold elections and destruction is the only sphere where the opposition may have success.
According to Volski, Georgia has legal system, which is positively evaluated on an international level and which is free of bias.
"The demand that any party or parliamentary or governmental structure can indicate the court how to act or merely tell it to open prison cell doors to release persons does not exist," Volski said.
First Vice Speaker said that any person had to study the issue in details to make any kind of a statement. "This is the reality and no other condition may exist," Volski claimed.
Volski added that the public had to analyze who held which standpoint and who thought what and about the country.