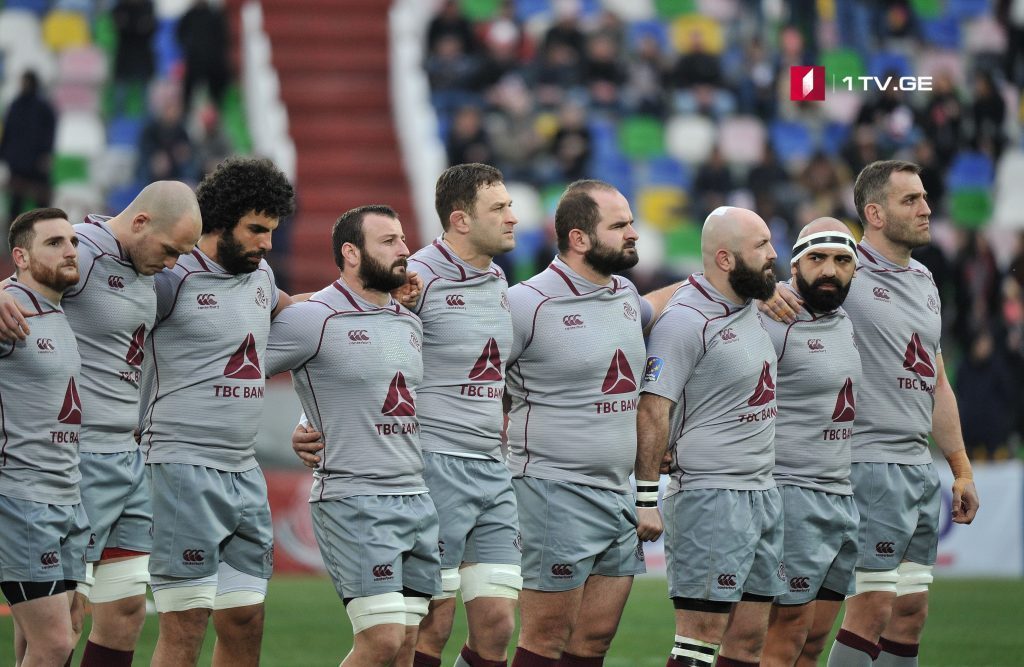 First Channel will air all five matches of Georgian National Rugby Team
The First Channel of the Georgian Public Broadcaster (GPB) will provide live transmission of all matches of Rugby Europe 2019.
The Georgian National Rugby Team "Borjghalosnebi" will hold the first match against Romania within Rugby Europe championship on February 9. Romania will host Georgian rugby players in Cluj. The match will kick off at 16:00 Tbilisi time. It will be dedicated to the 300th anniversary of Georgian-Romanian relations.
Except Romania, in 2019 Georgia will play two away matches – against Belgium in Brussels on March 2 (at 18:00 in Tbilisi) and against Russia in Krasnodar on March 17 (at 16:00).
As for home matches, Georgian National Team will play against Spain in Avchala on 17 February (18:00) and against Germany in Kutaisi town on 10 March (16:00).