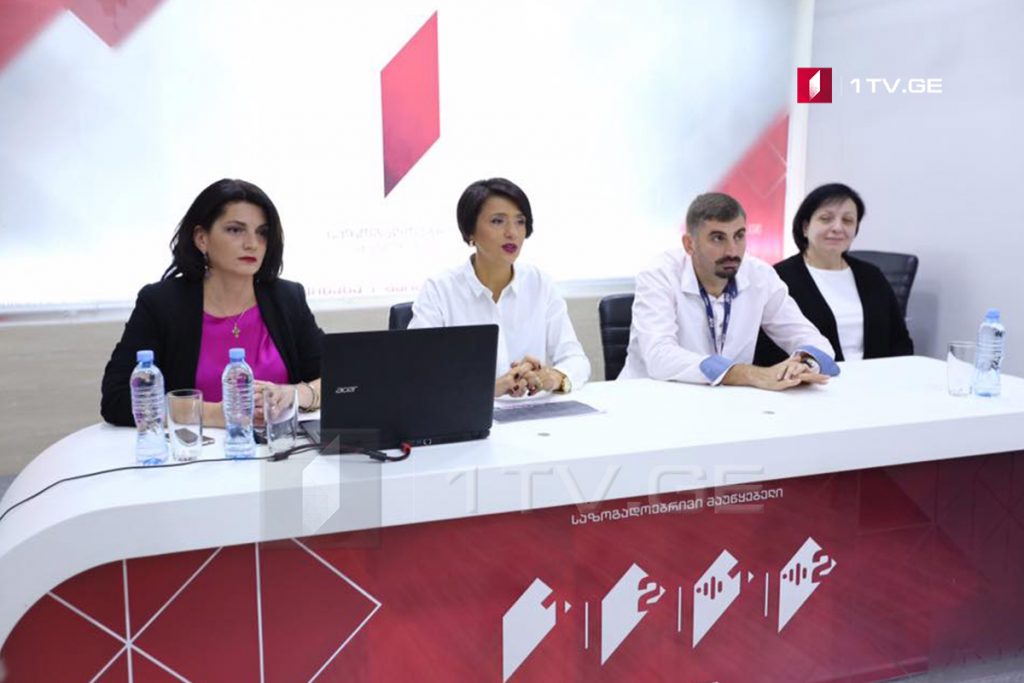 First Channel launches monitoring of pre-election air
The Georgian Public Broadcaster (GPB) is accountable to the public with respect to comprehensive information provided during the pre-election period of 2018 presidential elections, and it keeps on monitoring of the air to measure its efficiency.
The monitoring aims at studying the share of participation of various political subjects in news bulletins and public-political programs and whether First Channel ensures dissemination of full information so that voters make the right choice.
According to Tinatin Berdzenishvili, First Deputy Director of Georgian Public Broadcaster, monitoring service was established at GPB in pre-election period to monitor the airtime of First Channel and Radio First.
Berdzenishvili said that GPB was always ready to publish monitoring results. "This refers to all news bulletins, public-political talk-shows, radio programs, and Debates – 2018, which began on October 4. The monitoring results will be published on Wednesdays at 1tv.ge. The monitoring aims at informing the public. It is important that the population is familiar with the election program of all candidates. Our monitors are Georgian National Commission of Communications and international organizations," Berdzenishvili said.
Giorgi Gvimradze, Director of News and Current Affairs Bloc said that media products prepared during the pre-election period were important so that TV viewers knew what presidential candidates promised to voters. "Public Broadcaster offers candidates to present their vision and programs. We hope that all this will enable TV viewers to make the right choice," Gvimradze said.
Starting October 1 to October 26, the subject of monitoring will be pre-election debates of First Channel and Radio, news bulletins and public-political programs. Monitoring of the airtime is ongoing in primetime and off time regime.
The monitoring comprises information and public-political programs: "Moambe" ( 07,30; 08,00; 08,30; 09,00; 10,00; 12,00; 15,00; 18,00; 21,00), "Topic of Day," "Actual Topic," "Week Interview," radio programs: "Open Studio" and "Evening Rush-Hour."
The following is measured during the ongoing monitoring: time allocated to a political entity, gender component, balance, direct and indirect conversation, and pitch of the coverage.