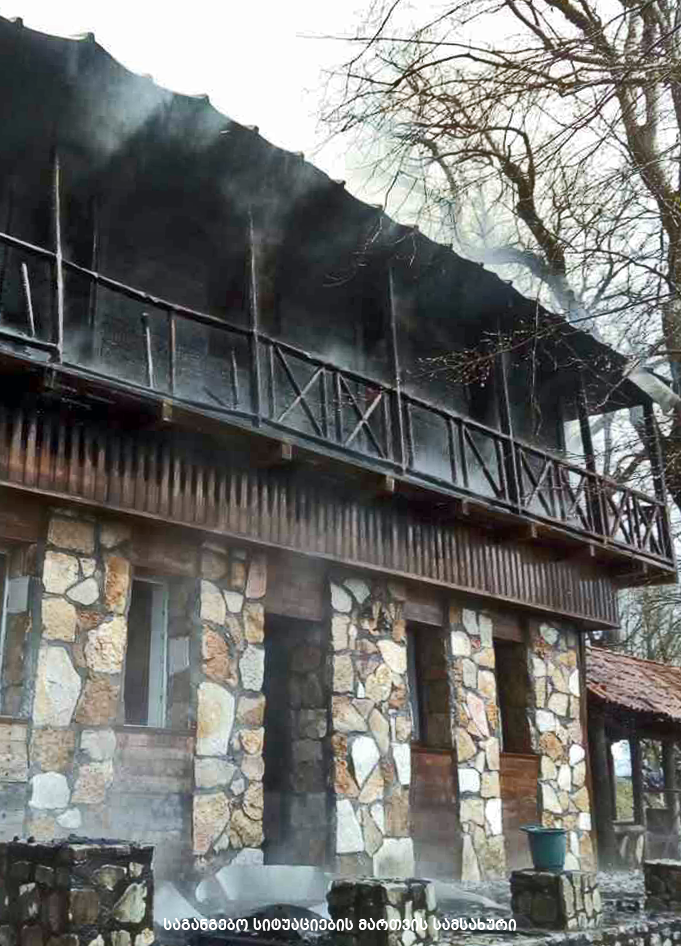 Fire in Martvili's Monastery localized
The fire which broke out in Martvili's Monastery has been localized for the time being.
Reportedly, the fire appeared in Fathers' cell. According to preliminary information, the fire covered an area of 200 square meters.
According to the Emergency Situation Management Service, 6 fire-fighting brigades were mobilized at the disaster scene.
The causes of the fire are unknown at this stage. No one was injured in the incident.