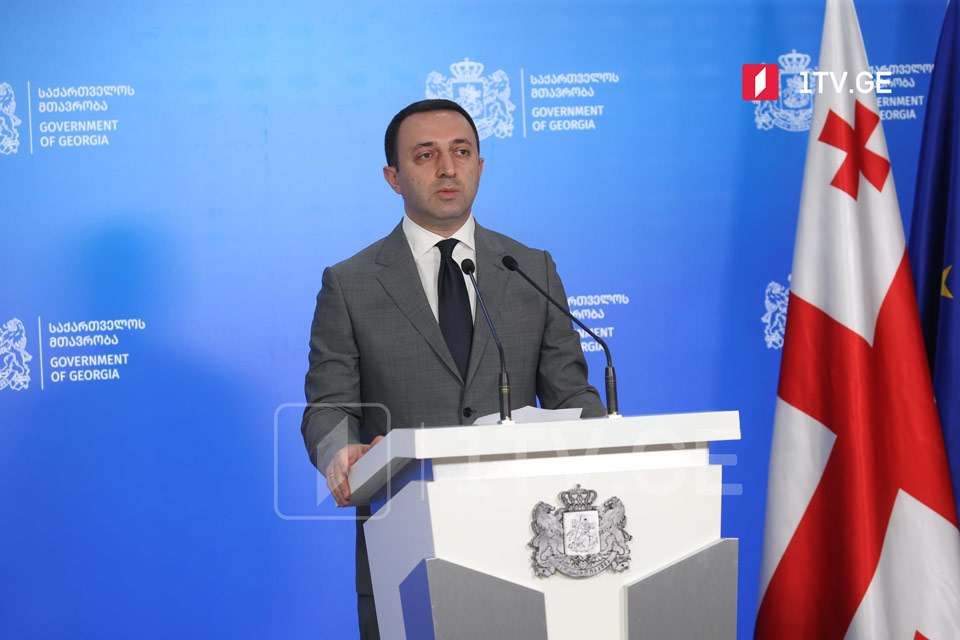 Fines for isolation, quarantine and facemask rule violation to be waived
Georgian government decided to waive fines for the isolation, quarantine and facemask-wear rules violation, Georgian Prime Minister Irakli Garibashvili said at a briefing today.
Furthermore, citizens held criminally responsible for violating the regulations imposed due to the Covid-19 pandemic will be granted amnesty.
According to the Prime Minister, the initiative has been submitted to the parliament already.
"Two bills were submitted to the parliament today. Those bills refer to citizens held administratively or criminally liable for violating the Covid-19 regulations. Criminal liability and administrative fines will be waived for over 245 thousand citizens and 344 legal entities under the initiative. The matter concerns GEL 76 million-worth unpaid fines for isolation, quarantine and facemask rule violation. Of course, we made this decision, given the dire socio-economic situation caused by the pandemic.
We are well aware that many of our citizens and businesses have been affected by the pandemic. 2020 was a challenging year, and these penalties are an additional burden for them. We understand that following the regulations while trying to contain the virus is essential, though it is also crucial to alleviate the economic state of our citizens, and this is the reason for this initiative. So, once again, I want to thank our parliament. I held consultations with the team, the political council, the majority, and this initiative will be adopted and approved in the shortest possible time," the PM stated.