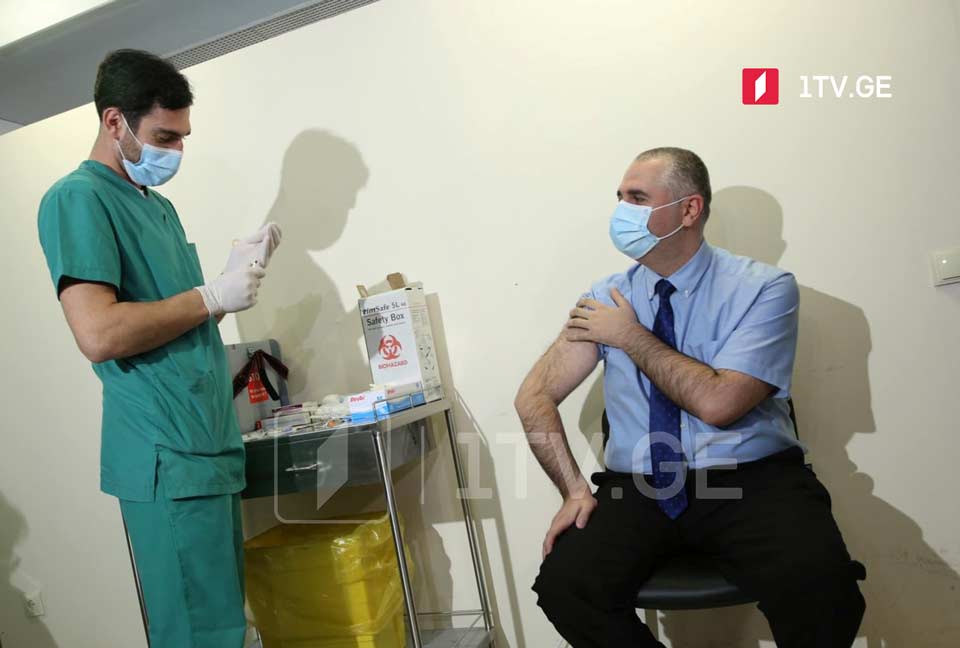 Finance Minister receives Sinopharm jab
Georgian Finance Minister Lasha Khutsishvili got Sinopharm Covid-19 jab at Nikoloz Kipshidze Central University Clinic on Wednesday.
"The name and origin of a vaccine do not matter. We should trust the vaccine. Getting a jab, we protect not only ourselves but also the risk-groups around us," Lasha Khutsishvili said.
According to the Finance Minister, any vaccine can help reach the goal, namely, saving a human life.