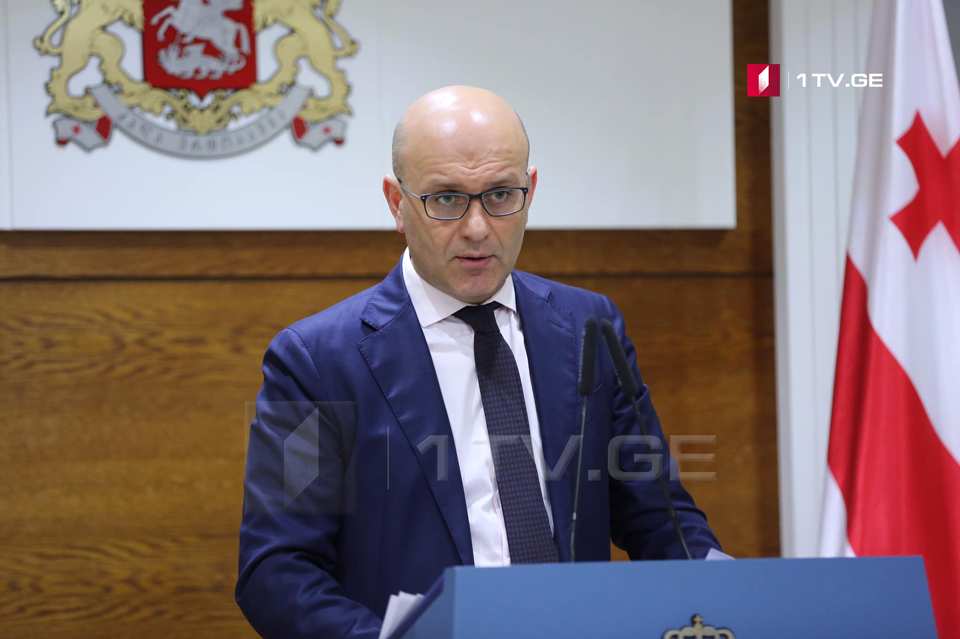 Finance Minister commented about Georgia's rating of Standard & Poor's
Ivane Machavariani, Georgian Finance Minister commented about the increase of the sovereign credit rating to Georgia by the international rating company Standard&Poor's (S&P).
Finance Minister explained to the media based on which the rating company assigns a rating to a country.
First, the minister said, that the company welcomes reforms in education, pension, land and tax reforms carried out for the last one year in Georgia. Secondly, the company saw that Georgia had shown sustainability against foreign and regional shocks for the last 2 years.
"The company says that Georgia will have high economic growth in comparison to its neighbors and the viewpoint coincides with the standpoint of the International Monetary Fund. The company, in general, positively evaluates the institutional environment and underlines that the government was changed through a peaceful environment. This is another sign of how important political stability and peace are important in the country," Machavariani said.
The international rating company Standard&Poor's (S&P) improved Georgia's sovereign rating at "BB" "Stable." Previously the Standard & Poor's credit rating for Georgia stood at BB- with a stable outlook.
In general, a credit rating is used by sovereign wealth funds, pension funds and other investors to gauge the creditworthiness of Georgia thus having a big impact on the country's borrowing costs. This page includes the government debt credit rating for Georgia as reported by major credit rating agencies.