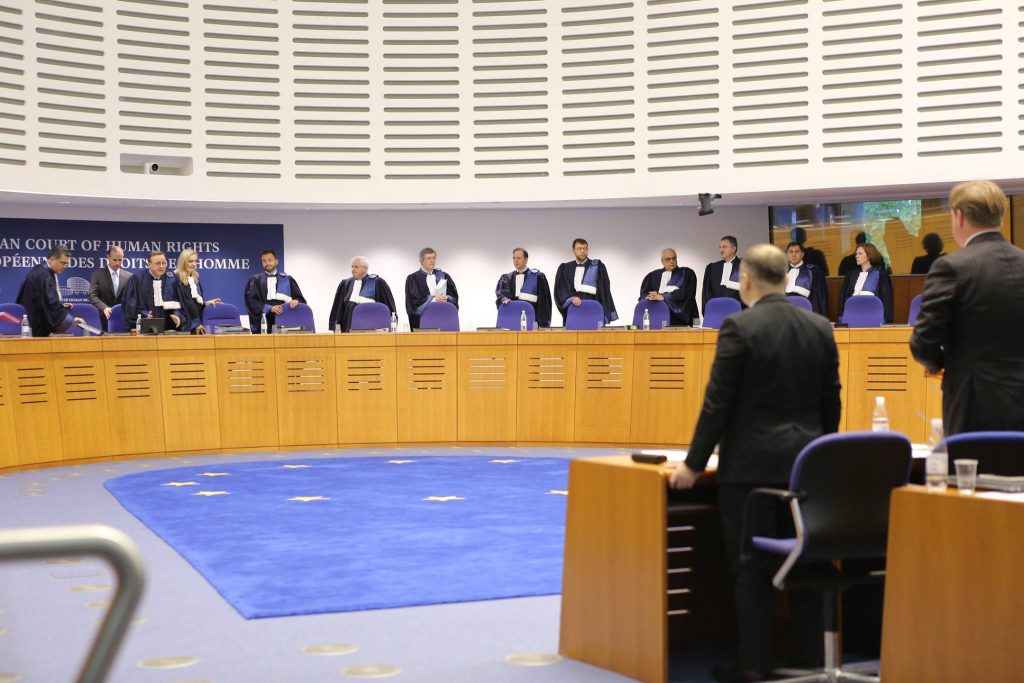 Final oral hearing into case Georgia vs. Russia in Strasbourg is over
The final oral hearing into case Georgia vs. Russia is over at the European Court of Human Rights – Journalist of First Channel reports.
The Grand Chamber of the European Court of Human Rights began considering the suit filed by Georgia against Russia in connection with the 2008 armed conflict between Georgia and Russia at 11:00 Tbilisi time.
Ben Emerson, Georgia's one of the British lawyers talked about continuation of Georgia's occupation by Russia. He presented evidences of ethnic cleansing.
Mikhail Gelperin, a representative of Russian Justice Ministry talked about falsification and forging of evidences and tried to shift the focus on which side launched the war.
The lawsuit will be considered by judges from 17 countries. British lawyers will defend Georgia's state interests. According to Ben Emerson, one of the British lawyers, May 23 will be important day not only for Georgian people but for the European Court as well.
According to Justice Ministry, Georgian side will attempt to gain support of member states of international community and international organizations on path of restoration of Georgia's territorial integrity.
Georgia accuses Russia of violation of 8 articles of European Convention during 2008 Georgia-Russia war. Georgia presented about 700 evidences including video and photo material, testimonies of witnesses, satellite pictures, media sources, reports of international organizations, conclusions of experts, samples of Iskander missiles exploded in Gori town, etc.
The lawsuit was submitted in Strasbourg Court on August 11, 2008. The court put the suit into production on December 13, 2011.