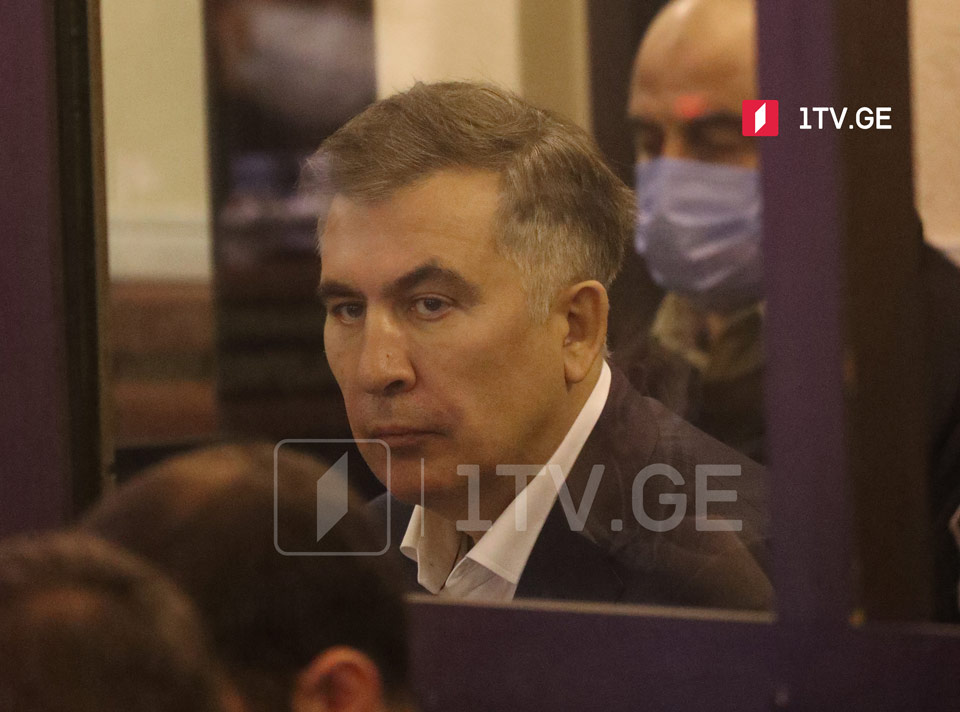 Ex-president Saakashvili says "legendary Botox" to be treatment for his skin diseases
"Legendary Botox is an absolute lie and, in fact, that was a treatment for my skin diseases, which I development following the August 2008 Russia-Georgia war amid the nervous breakdown," said ex-president Mikheil Saakashvili during his trial on December 2.
Saakashvili urged the court and prosecution to apply to clinics and obtain information and photos reflecting his facial swellings. "I don't know what the State Security Service or you wrote on the paper but ask the clinics and get a response," the ex-president said.
Tbilisi City Court tried Mikheil Saakashvili for the second time on December 2 on state funds embezzlement charges. The ex-president and former Head of State Security Service Temur Janashia are charged with embezzlement of budgetary funds of GEL 9,024,367. The case remained grieved confidential for many years.