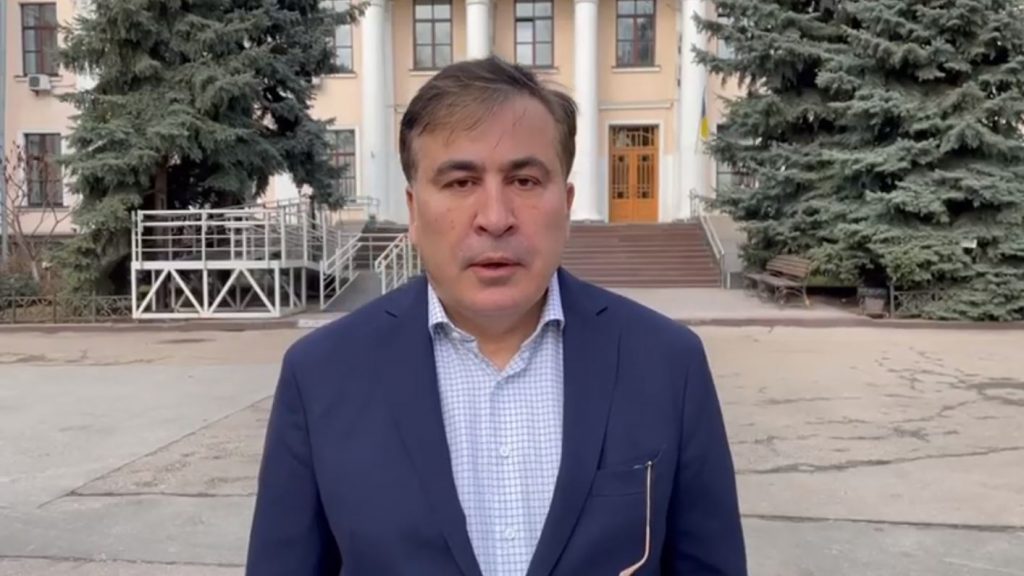 Ex-President Saakashvili says he needs to travel to Georgia freely for full normalization
"I should be allowed to arrive in my country freely and have a relationship with our supporters, voters and the Georgian citizens. These steps need to be taken for full normalization," said former President of Georgia Mikheil Saakashvili.
Saakashvili underlined that taking up their seats in the parliament by several opposition representatives and individual MPs amid the political crisis gives the ground for consideration.
According to ex-President, the unconditional release of Nika Melia, Chairman of the United National Movement (UNM) party, without any humiliating preconditions is crucial for discharge of the political tension, overcoming hard social, economic and healthcare crisis. Political persecution has to be stopped against anti-Namakhvani protesters and other persons devoted to their country.
"Whatever the circumstance, I will arrive in Georgia and will stand together with Georgian people. The situation, when everybody wishes to go abroad and when economic indices worsen day by day, is unacceptable, and we have to change this together," Saakashvili claimed.
Ex-President said the situation should change through political dialogue within the democratic framework without turning a blind eye.
"I call on all parties to stand above their narrow party interests. Do not consider it will make the situation easier for you if Saakashvili fails to enter the country. On the contrary, it will make it difficult for all of us. Whatever you decide, I will stand next to my people. I want this situation to discharge. I want tangible results to follow the EU and others' mediation. We should all seek the improvement of the situation. Otherwise, no result will come, and this is in no one's interest," Saakashvili claimed.