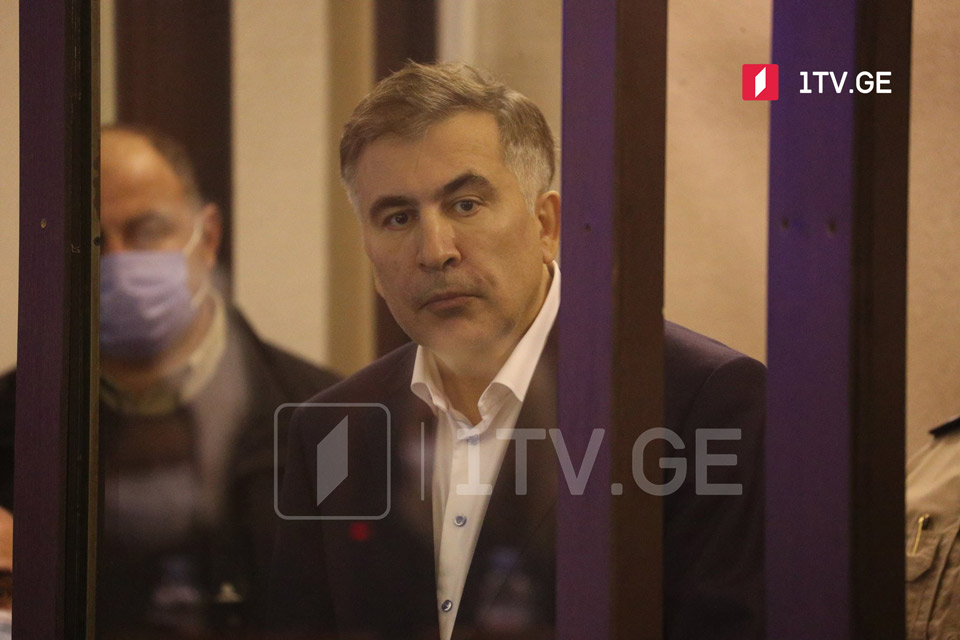 Ex-president Saakashvili addressed Georgians at his trial
Ex-president Mikheil Saakashvili addressed the Georgian people from the Tbilisi City Court during his trial. Saakashvili said that upon arrival in Georgia, he had a chance for several days to talk to people and see that they had hard times. The ex-president advised the citizens to end what "is happening now" if Georgian people miss the pride for rapid development.
"My beloved Georgian people, I want to ask you. Don't you miss the feeling of pride for your country, the pace and drive of development, don't you miss novelties and building, love and warmth, the triumph of victory," Mikheil Saakashvili asked.
Georgia's third president also addressed Ukrainian people in the Ukrainian language that has been objected to by prosecutor Jarji Tsiklauri. However, Saakashvili, as a citizen of Ukraine, assumed he could speak Ukrainian and the court had to provide the translation.
"I put aside everything luxury, respect, political post, some people would still say that I am out of my mind. What can force a person to plunge oneself into a whirlpool with little chance of getting out," Saakashvili claimed.
Former president of Georgia, Mikheil Saakashvili, attends his trial heard by a panel of three judges at the Tbilisi City Court. Meantime, his supporters are rallying in front of the court building amid tightened security measures. Tbilisi City Court today tries Mikheil Saakashvili to the November 7 episode.