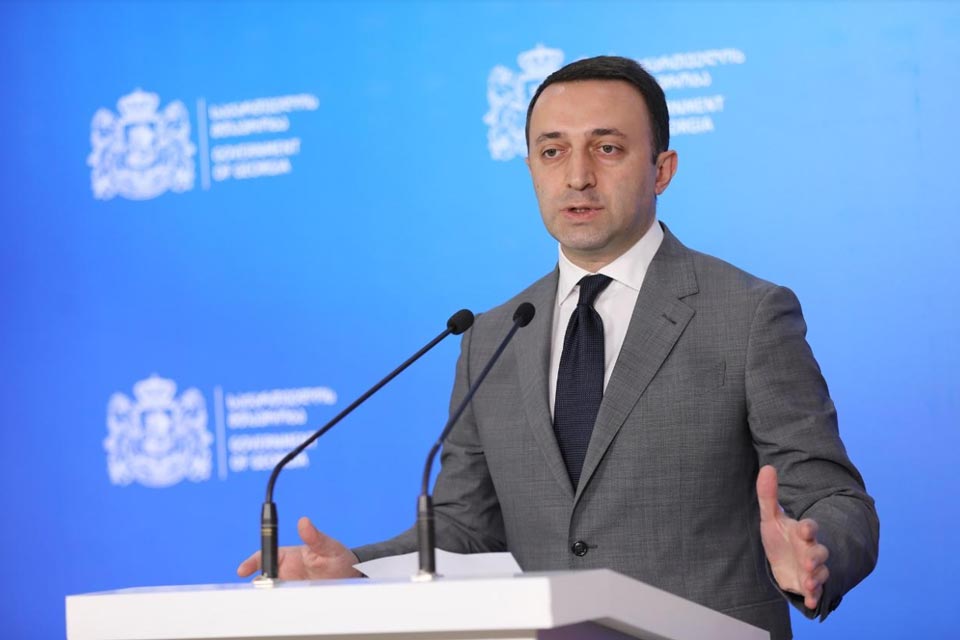 Every reform serves well-being of people, PM says
"Every planned reform, program, and project serves the well-being of the people, aiming at improving conditions, and, most importantly, strengthening our country," said Georgian Prime Minister Irakli Garibashvili during the presentation of the ten-year development plan of the Justice Ministry.
PM believes Justice Ministry is one of the key ministries focusing on providing handy services to citizens.
Garibashvili also said: "We have an exemplary situation in prisons, we are one of the leading countries in the world and Europe."
"Justice Minister has interesting ideas about penitentiaries. When we came to power in 2012, we faced a challenging situation in this regard. Torture and ill-treatment was a daily practice in prisons, which we ended shortly," PM underscored.