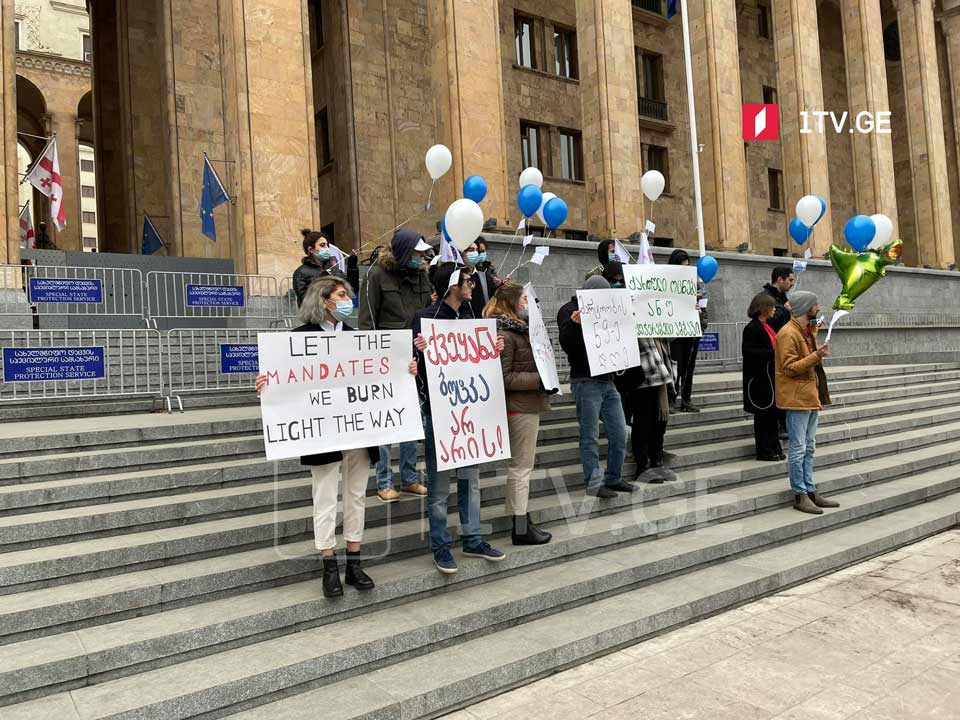 European Georgia youth wing rallies in front of parliament
The European Georgia youth wing held a theatricalized protest rally in front of the parliament building on Thursday.
Protesters have symbolically stuck MP mandates to air balloons and flew them. The opposition supporters believe the parliament work is illegitimate, and the boycott announced by the opposition and the renouncement of the mandates is the only right decision.
The Parliament will vote on termination of opposition MPs authority on February 2.