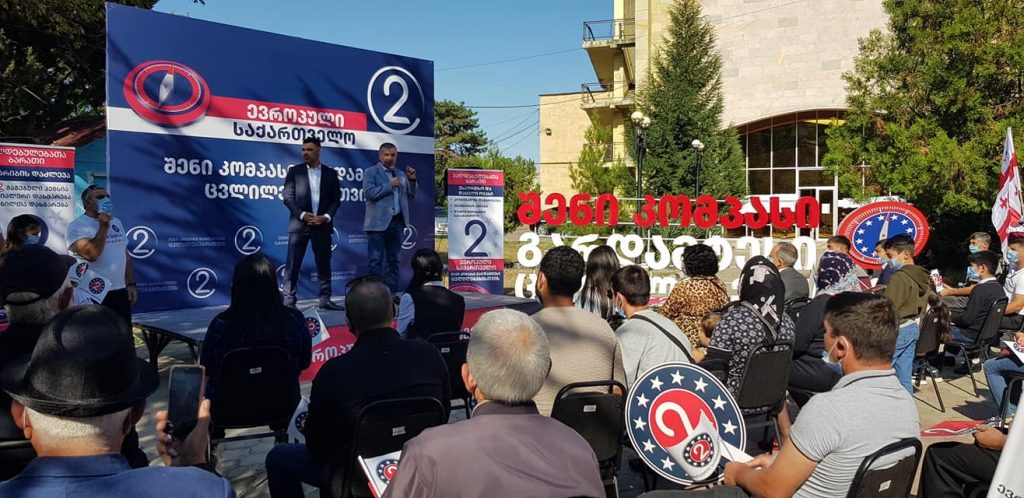 European Georgia presented Majoritarian MP Candidate in Marneuli
The parliamentary oppositional European Georgia Party presented Ahmed Imamkuliyev, Majoritarian (single mandate) MP candidate to locals of Marneuli town of Kvemo Kartli region and introduced them with the party's election program.
"You see the mood – energetic, positive, rebellious. This shows that the government will not threaten people with any violence. It will not force people to vote for continuation of poverty and hopelessness," Davit Bakradze, Leader of European Georgia said.
According to Bakradze, the population is anticipating changes and it is the goal of European Georgia to bring decisive changes that will lead Georgia forward.