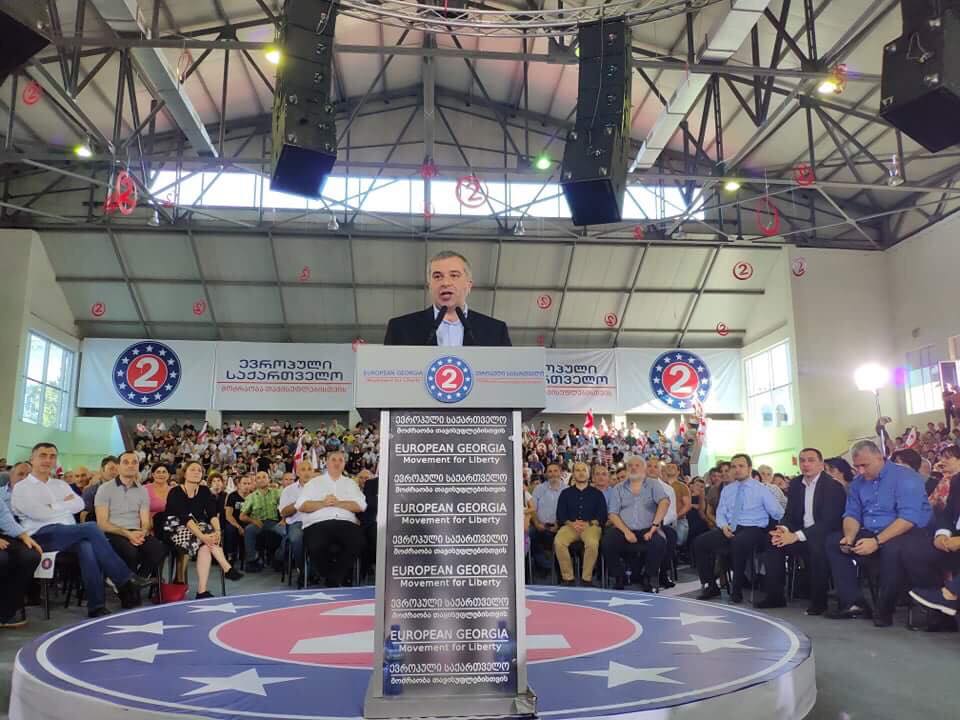 European Georgia presented Davit Bakradze as presidential candidate
The parliamentary oppositional European Georgia Party presented Davit Bakradze as its presidential candidate for 2018 presidential elections at Kutaisi Sports Palace today.
According to Gigi Ugulava, one of the leaders of the party, the country needs unifying president who will show to the public that tomorrow will be a day full of hope.
"We should not waste time since Georgian Dream remains in power. We need a caring president. We should end this chaos, Georgia needs President who will stand next to people but will not bother you with his ego and ambitions," Ugulava stated.
Davit Bakradze is the leader of the parliamentary minority. He served as Chairman of Parliament in 2008-2012.