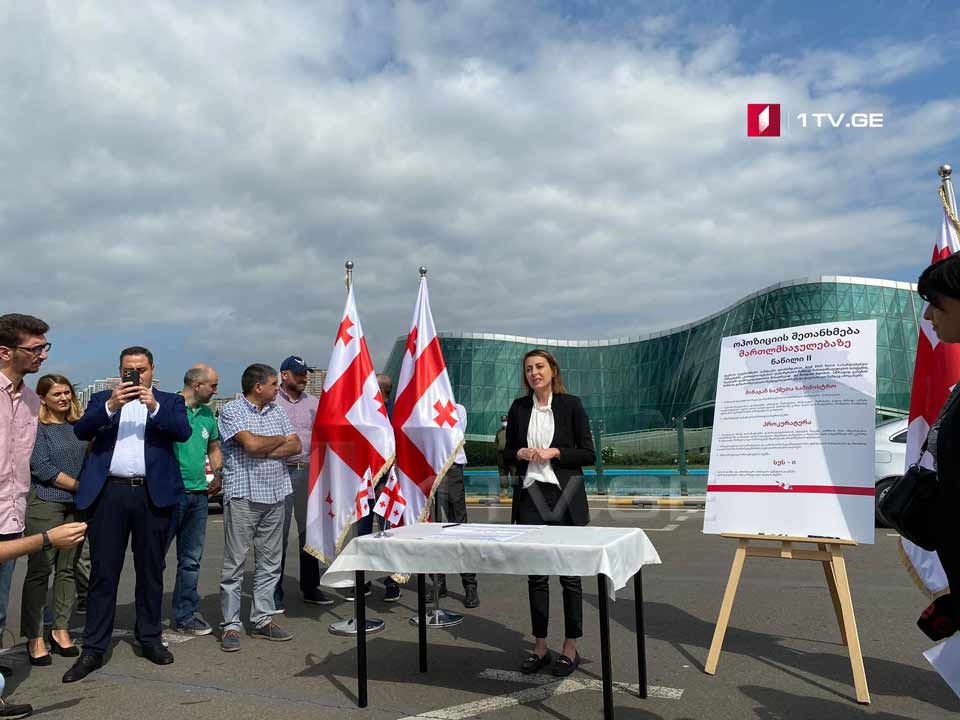 European Georgia, National Movement, Strategy Builder, United Georgia, and Girchi signed agreement
Opposition parties – European Georgia, the National Movement, Strategy Builder, United Georgia and Girchi have signed an agreement related to justice issues.
According to the opposition parties, the agreement envisages the implementation of a number of reforms in order to increase the real independence of the judiciary and trust in it after the defeat of the Georgian Dream in the 2020 parliamentary elections.
The agreement was signed in front of the Ministry of Internal Affairs of Georgia.
The agreement provides for the decentralization of the police and the removal of police functions for the Minister of Internal Affairs; Introduction of the institution of elected sheriffs within the self-government; Establishing an organized crime bureau; The dissolution of the State Security Service and the abolition of its political police function; Establishment of an independent anti-corruption Bureau.