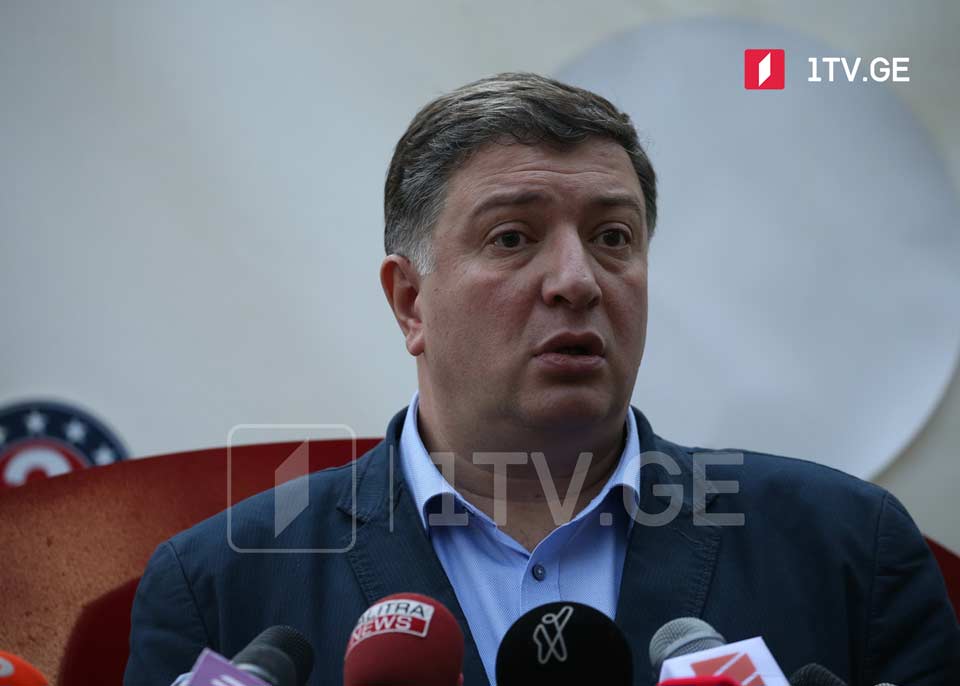 European Georgia: Idea of plebiscite to be wrong
"The idea of a plebiscite is wrong. It is Bidzina Ivanishvili's (former Chair of the ruling GD party) game, said Gigi Ugulava, one of the opposition European Georgia party leaders.
Gigi Ugulava said live on air with Palitra News TV that he spoke to the former Georgian President Mikheil Saakashvili over the plebiscite issue.
According to Ugulava, an early election is the main demand of the opposition. The focus on a plebiscite would hardly put the opposition parties in a better position.
"I believe that the idea of a plebiscite can be a victory. It has many pros. In case of a plebiscite, the early elections would be held through a proportional election system, while the 120/30 model would be used for snap elections," Ugulava said.
Paata Manjgaladze, a member of the Strategy Aghmashenebeli party, said holding early elections is preferable. However, if the opposition does not reach the snap elections, a plebiscite could be considered an alternative.
Former Georgian President Mikheil Saakashvili said that a plebiscite is a trap, and the opposition must not accept it.