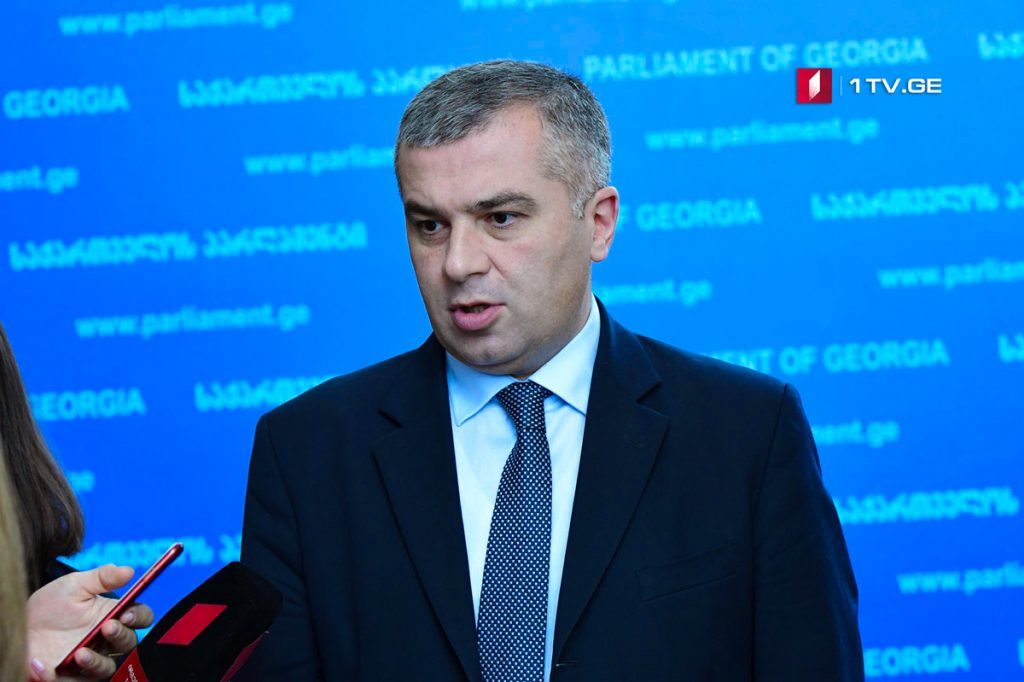 European Georgia calls on President to appoint date of presidential elections as soon as possible
Davit Bakradze, presidential candidate of the European Georgia, calls on President Giorgi Margvelashvili to appoint the date of presidential elections as soon as possible.
As Bakradze told journalists, the above-mentioned will allow the opposition to conduct a pre-election campaign in equal conditions.
"Our task will be to do our best in the first round and it is very important each supporter of the opposition to know that he/she should come to the elections. With high probability, there will be the second round and it will be very important the opposition to agree on a joint candidate in the second round.
We must fight in the first and second rounds. As for Giorgi Margvelashvili, it is up to him to decide whether he will run for presidency or not, but it is desirable him to announce his decision quickly, as this will affect circumstances. However, this is his personal decision, while as for the appointment of the election date, we are expecting a quick step from him," Bakradze said.
According to the leader of the parliamentary minority, every day when the opposition does not know the date of elections, is a lost day for the opposition.
"I would like to call on him, as a president, to appoint the election day as soon as possible in order to allow the opposition to fight on an equal basis with the government," Bakradze said.