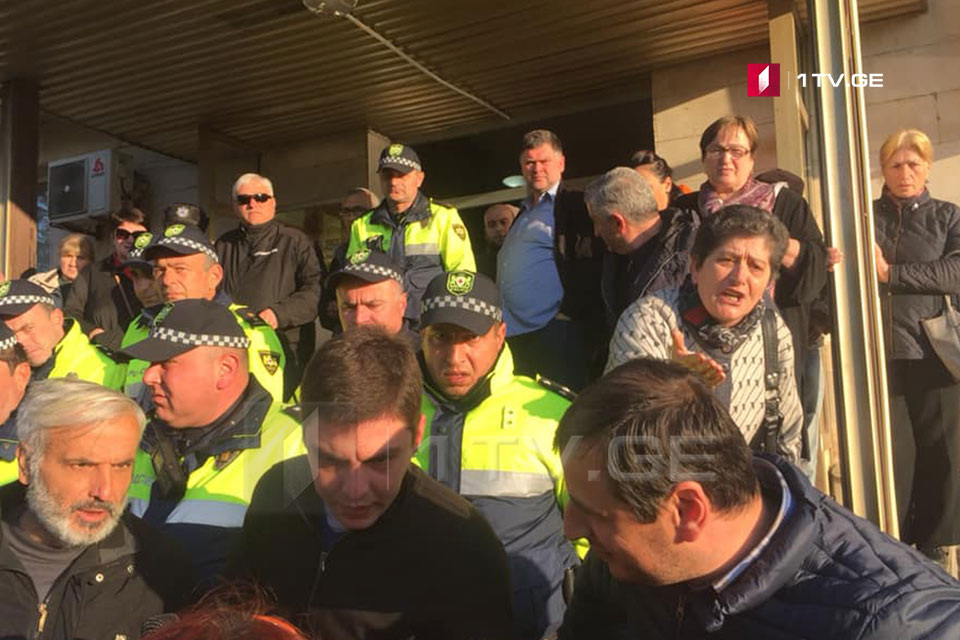 European Georgia attempted to put a padlock on office of Majoritarian MP in Ozurgeti
Members of the oppositional European Georgia Party attempted to put a padlock on the door of the office of Majoritarian (single mandate) MP in Ozurgeti, western Guria region. However, the police prevented them from doing so and the resistance was followed by a minor clash.
Representatives of the Georgian Dream Party and civilians were present in the building. "This is the face of Georgian Dream. The government betrayed people and its rule will end soon," Misha Gogotishvili, Chairman of Ozurgeti branch organization of European Georgia Party said.