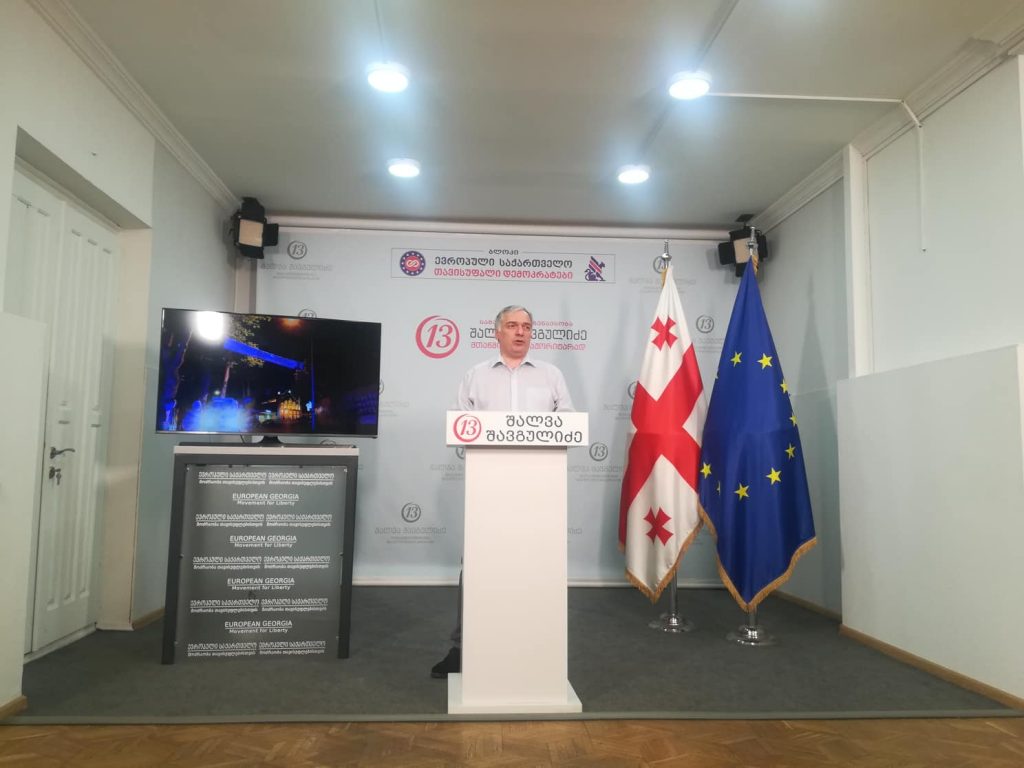 European Georgia accuses City Hall of violation of law
The government is irritated by the fact that Shalva Shavgulidze (Majoritarian MP candidate in Mtatsminda constituency) received significant support in the first round of May 19 by-elections and they are afraid that their candidate may lose the elections, – said Aleksandre Baramidze, one of the leaders of European Georgia – Free Democrats, at the briefing.
According to him, representatives of Tbilisi City Hall removed Shalva Shavgulidze's banners from Melikishvili, Chonkadze, Barnovi and Asatiani streets, which is the violation of the election code.
He called the mentioned action of Tbilisi City Hall an arbitrary decision and added that no banners of other candidates had been removed during the first round of elections. "This is a discriminatory attitude towards Shalva Shavgulidze and the parties supporting him," Baramidze said.