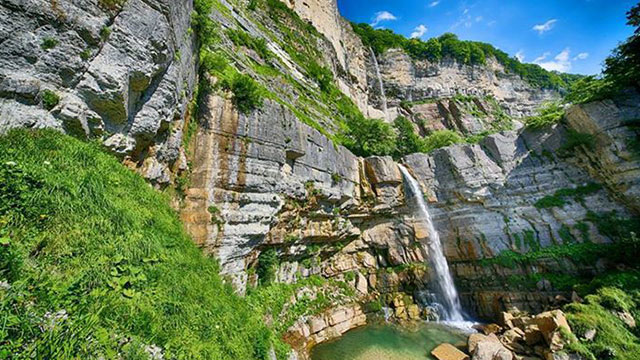 Euronews tells about Okatse Canyon
A TV story prepared by Denis Loctier about Okatse Canyon natural monument in Imereti region of Georgia was broadcast in "Adventures" rubrics of Euronews TV Company.
The reporter says that about 150 thousand tourists are visiting the 800-meter-long path spread over the canyon every year. According to the journalist, the site is attractive for extreme tourism lovers.
The rubric was prepared with support of National Tourism Administration and Georgian Ministry of Economy and Sustainable Development.