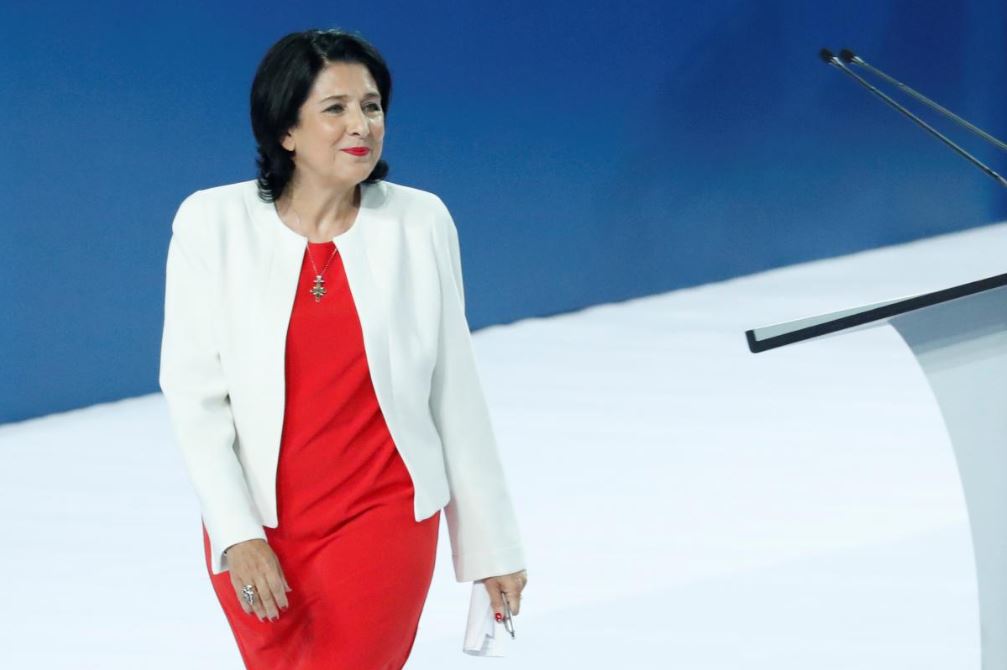 Analyst Max Fras – Salome Zurabishvili may become more independent than incumbent president
Euronews publishes an article ahead of the second round of 2018 presidential elections to be held on November 28 in Georgia. Grigol Vashadze and Salome Zurabishvili go into Wednesday's run-off contest after emerging as the most popular candidates in the first round of voting last month, Euronews writes.
According to Euronews, while neither is on the ballot, the poll is effectively a choice between Mikheil Saakashvili — who last month told Euronews he wants to return to Georgia and clear his name — and billionaire former prime minister Bidzina Ivanishvili.
If Vashadze wins it is likely to mean Saakashvili will attempt to return to Georgia from exile in the Netherlands. "Vashadze is quite likely to pursue Saakashvili policies, a pro-EU and pro-NATO course and pardoning people who are sentenced under the current government, including pardoning Saakashvili," said Max Fras, an expert on Georgia and visiting fellow at the London School of Economics' European Institute. "There is quite a huge element of risk with him."
Euronews says that Zurabishvili is officially independent but her cause could be helped by the endorsement she received by the ruling Georgian Dream party, founded by former Georgian Prime Minister Ivanishvili.
"She is well-known for sharing off-the-cuff comments that are not always in line with official policy. She's the most likely candidate to win but she is not a totally-known quantity. She might just go rogue and become more independent than Margvelashvili [the incumbent]," Euronews reports.